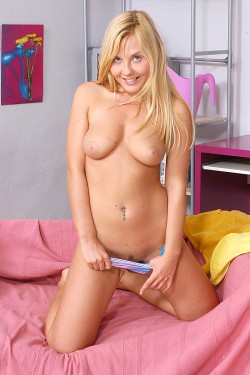 Barely legal, slutty babe fucks a married stranger…
I'm always out and about and it's not surprising, looking like I do, that I receive a lot of attention. I ooze sex and my young pussy is always hungry for cock.
I was on the bus one day when a fit, middle aged guy sat next to me.
The bus was pretty busy, but there were other seats. His thigh was touching mine and I could feel him staring at my bare, tanned thigh against his clothed one.
I was dressed for summer, in a short, tight little dress. I acted casual, nonchalantly gazing out of the window at the passing city as I discreetly rubbed my thigh against his.
I turned to look at him, giving him my best seductive smile. I'd been feeling horny all morning, a quick fuck with a suit was just what I needed.
'How old are you?' he asked. 'Old enough' I replied quietly, slipping my hand onto his lap. Mmmmmm I squeezed his hard cock gently through his trousers and he couldn't contain his groan.
A few passengers looked up and he blushed, but I didn't stop. 'My house is just after the next stop' he said hurriedly 'my wife isn't home for hours…please'
'You want to take a hot little blonde home and fuck her while your wife is out Mr? tut tut' I smiled, squeezing his cock a little firmer.
'Oh oh fuck' he muttered, lifting his hips into my touch and pressing the bell for the next stop 'Please'. I saw the desperate need in his eyes, my pussy moistened in response. I rushed from the bus with him and followed him into his house.
The door closed behind us and he lifted me against it, one hand on my arse, the other wrapped in my hair, his grip tight. Mmmmmm I wrapped my legs around his waist and ground my pussy against raging hard cock.
'Mmmm you're going to fuck me hard aren't you Mr?' I teased 'Fuck me hard and fuck me nasty, the way your wife won't let you fuck her'
He growled against my neck where he nibbled. 'Take me to your bed' I suggested 'fuck me where you fuck her.'
He carried me up the stairs, half throwing me on the bed. I giggled, slipping my wet panties off and throwing them on the floor at his feet. He quickly stripped from his work suit and said 'My god, look at that pussy' as he stroked his cock.
I teasingly ran a finger through my wet slit. 'You like that Mr?' I asked 'You wanna taste my hot, young pussy before you fuck it?'
I hadn't even finished asking before he'd buried his face between my thighs. Mmmmm I loved how older guys eat me, they're so good, so experienced.
Mmmmmm I Fucked my pussy against his face, my orgasm nearing.
He sat back and I groaned in protest, I was so close. 'I want to feel you' he said, positioning his cock at my creaming pussy 'I want to feel you cum all over my cock.'
He took his time, ohhhhh slowly sinking inside me inch by inch. 'Fuck' he muttered when he were fully inside 'so fucking tight'.
Mmmmm I smiled, clenching my muscles even tighter, clamping around his cock. 'Oh fuuuuck' he cried wildly, fucking me harder, deeper.
I moaned and whimpered, fucking him back with equal vigor. 'Oh yes, yes fuck me!' I yelled 'I'm going to cum, oh god yes, oh fuck, ohhhhhh fuck!'. I sank my nails into his back, clamped my pussy and my legs around him as I came hard, coating every inch of his fat, juicy cock.
He gripped his hands tightly on my tits, pounding my clenching, hot wet, tight, young cunt hard as he came too. 'Ahhhhh yeah. You sexy fucking slut' he moaned as he came, frantically pounding against me, pumping my pussy full of his thick, warm, sticky cum.
I smiled smugly when he finished. Another day, another notch on my belt. Oh how I love being young, slutty and fuckable!
Do naughty, slutty teens get you horny? Why not try some filthy just eighteen phone sex?!