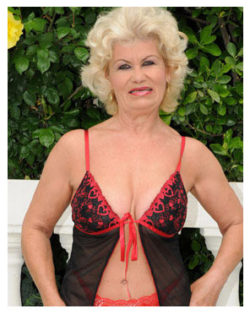 I used to help out in some tea rooms on the Essex coast, only during the high season, for a few hours a day. One young guy, he must have been about 25 at the time, came in every Thursday afternoon. Like clockwork he would arrive around an hour before closing and stay until we locked up.
He was a pleasant chap, always courteous and polite, I'd chatted with him a few times. This particular Thursday afternoon it was quiet when he arrived, so I took a seat at his table when I brought out his tea and we chatted a while.
The conversation got pretty personal. I told him how I'd never been able to handle commitment due to my outrageously high sex drive. He laughed.
'It's refreshing' he said 'to meet a confident, mature, sexy woman who knows what she wants.'
'I also give amazing head' I said, testing the waters 'I can suck a man's cum from him quicker than most women can take their knickers off.'
It was said only half in jest, but the look his face had changed from playful to lust filled.
'Oh god' he moaned 'It's been too long since I felt a wet, warm mouth around my cock'
I couldn't believe my ears! 'A strapping young man like you should have a different mouth every week!' I said.
'I want yours' he said calmly. I licked my lips at the thought of tasting his hot, young flesh.
I walked to the door, pulled the blinds and locked it. When I returned to the table he had pulled his chair out a touch and released his large, luscious cock. He stroked his length as he spoke 'Suck me' he said 'show me how good you are with that naughty mouth.'
Never one to turn down a challenge I fell to my knees and went to work. Mmmmmmm I licked every inch of him, taking the time to rub the flat of my tongue against his sensitive sweet spot, before wrapping my mouth around his head, pulling my lips taught and sinking my face into his lap, engulfing his whole cock with my mouth.
His hands found their way into my hair, his lips lifted, thrusting upwards, fucking my face deeply. I hummed around his shaft, swallowed around his head at the back of my throat and sucked hard.
His hands tightened in my hair, trying to lift my head, he was muttering something about 'not yet' or 'not in your mouth', but I wasn't listening. I wanted a mouth full of warm, young cum and I was going to get it!
'Oh fuck, oh please….please!' he cried as my horny fingers found their way behind his tight, hairless balls. I don't know if he was begging me to stop or begging me for more and I didn't care. Ohhhhhh yeah, I pressed my fingers against his tight little arse and worked his cock harder and faster with my mouth.
His whole body clenched, his grip on my head was almost painful as I tore his orgasm from him. He cried and whimpered as he came with such force I gagged on his load. 'oh god, oh god, oh god' he cried as warm, creamy cum pumped down my throat. I guzzled every drop hungrily, licking my lips with a satisfied smirk when I was finally done.
'Oh my God' he said again. I giggled and climbed back to my feet.
I finished off pottering around the shop and saw him on his way, but not before the promise of a repeat encounter the following Thursday. That was a fun, horny summer let me tell you!
Do you like older, sexier women? Indulge in some mature phone sex .