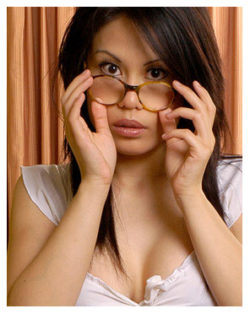 Exotic young babe gets covered in cum…
I had a fuck buddy in my last year at Uni, who had a thing for hot asian chicks. He was fun and understood how strict my family were and helped me to explore my sexuality on the quiet.
After graduation he decided to throw a party. I'd been looking forward to it for weeks. I was so ready to start exploring all the wild sex acts I'd heard and read about for so long.
I got my hair and nails done, bought a fabulous new little black dress and arrived fashionably late.
He answered the door with a cheeky grin and led me into the lounge. Two of his friends were sat drinking beers on the large couch. Two of his male friends…
I looked at him, puzzled. 'Your graduation present' he said with a beaming smile. Still I didn't understand. Not until he walked up behind me, started kissing my neck and massaging my tits in front of his friends.
Mmmmm I leaned back into him, my neck was so sensitive, I didn't care that they were watching. 'You're a hot, sexy woman.' he'd said 'Men want you, we want you.'
He slowly lifted my dress over my head, leaving me in only my heels and tiny, black g-string that bared most of my plump, wet pussy. His hands went back to my full, pert tits, massaging and squeezing them for his friends to see.
'They wish they could touch you' he whispered 'they want their hands on these amazing tits.' I groaned and arched my back, pushing my sensitive tits further into his touch, my arse grinding against the bulge of his hard cock.
The two guys unzipped their flies, pulling their cocks out. Mmmmmm both were raging hard for me. 'On your knees' I was told and I did as I was asked, slowly dropping to my knees in front of them all.
My fuck buddy stood in front of me, brushing the soft skin of his throbbing head against my full, pouty lips.
I opened my mouth wide and inch by delicious inch he filled my hot, wet, exotic mouth with his cock, mmmmm all the way to my throat.
Ohhhhh how I love to suck cock! Mmmmmmm the pre cum leaking onto my tongue, my jaw stretched, eyes watering. It all made me feel so sexy, dirty, horny.
He slowly, steadily fucked my mouth, I suckled on the head and stroked his shaft, just how he liked. Then, to my surprise and secret delight, the other two guys raised up off the couch and took a spot either side of him.
Ohhhh my…..I was going to suck them all! The three of them took it in turns to fuck my face. Each cock felt bigger than the last . I lost track of whose was whose after a while!
I lost all sense of time, relishing the feeling of having my mouth used and abused mmmmmmm like a filthy little slut.
I licked, sucked and stroked, for what could have been hours. Then suddenly my mouth was empty. I looked up to three determined faces. Three hard, pulsating cocks.
They were going to…..ohhhhh I knew what was coming and smiled as I opened my mouth wide and closed my eyes.
I heard the sounds of flesh slapping on flesh as they wanked their thick cocks furiously for me. I smelled their musky scents of arousal, heard their heavy, panting breaths and finally…mmmmmmmmm finally, I felt the hot splashes of thick cum as it hit my face and tits, mmmmmmmm covering me.
Three fat loads of cum coated me. Wads of it hung from me. I opened my eyes as the last few spurts landed on my tongue. I didn't know whose it was, but they all tasted good to me!
I used his shower afterwards and as I washed their cum from my skin, I laughed out loud to myself. I couldn't believe I'd been so brazen! And loved it! What would my parents say if they knew their precious, cum hungry daughter had just been the main event at her very own Bukkake party!?
Wanna know more about this sassy Asian chicks BJ skills? Check her out on sextflirts.