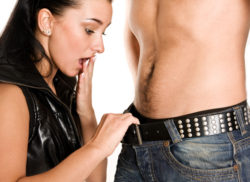 I know, I know, this is Planet Fanny right? What's with the trouser snakes? After the success of 19 and a Half Things You Never Knew about FANNY I decided it was only fair to enlighten my legion of Fanny Hunters on some random, fascinating facts about that lesser known organ…COCK!
17. A healthy male averages 11 erections per day—nine of them while asleep. After ejaculating, it can take him anywhere from two minutes to two weeks to achieve another erection.
16. The biggest erect penis ever recorded was 13.5 inches. Researchers estimate that fewer than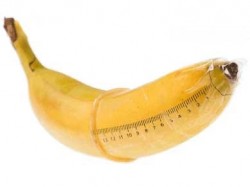 5,000 men on earth have a penis 11 inches or larger.
15. The average man shoots one to two teaspoons of cum per orgasm. During his life, he will cum over 7,000 times, resulting in 14 GALLONS of spunk.
14. Aromas said to increase penile blood flow: liquorice, pumpkin pie, lavender, doughnuts, and chocolate.
13. Scientists have recently speculated that the head of the human penis evolved into its current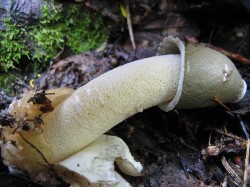 "mushroom" shape in order to scoop rival males' sperm out of the vagina, sexy huh?
12. Medical researchers once recorded a man whose wad sailed a staggering 11.7 feet.
11. The average male orgasm lasts 6 seconds. Women get 23 seconds, ner ner…
10. In 1609, an Italian physician documented the first case of a man with diphallasparatus (two or more penises). This ultra-rare condition has since been found in less than 80 men.
9. Each spurt of a male orgasm whizzes through the air at around 28 MPH.
8. In pre-biblical times, men would swear on their own penises. The word "testify" is derived from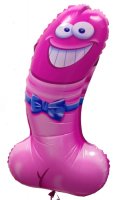 a Roman legal practice of swearing on one's testicles and the word "penis" comes from the Latin word for "tail."
7. One wife in India attached her husband's severed member to a helium balloon….
6. Reports claim that the highest number of orgasms experienced by a woman in an hour is 134; by a man, 16.
5. One testicle hangs a little lower than the other so they don't strike each other whilst moving.
4. The most common cause of penile rupture is vigorous masturbation.
3. There are two types of penises. One kind expands and lengthens when becoming erect (The Grower). The other appears big most of the time, but doesn't get much bigger after achieving erection (The Shower).
2. Each load of sperm contains approximately seven calories.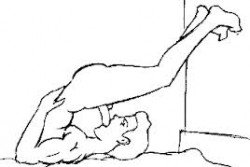 1. Only one man in every 400 is flexible enough to give himself oral pleasure.
And a Half… The proteins in sperm give it anti-wrinkle properties when rubbed into the skin.