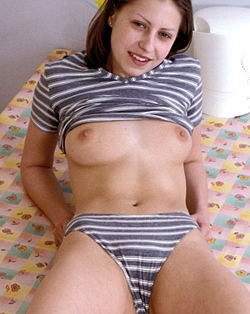 I entered my boss's office, bracing myself for the tongue lashing I knew was coming. My heart thumped in my chest as he indicated for me to close the door behind me. I turned to face him, ready to apologise. "Mr. Miller –"
My boss held up his hand. "Save it, Bethany. How many times did I ask you to send for the courier? I needed that letter to arrive at its destination at a certain time."
"I'm sorry." I wet my bottom lip, trying to ignore the flutters of lust flitting through me as Mr. Miller studied me. I got wet every single time I was around him. I couldn't help it, I was attracted to older married men and my boss was hot as hell.
Mr. Miller got up from his desk, shaking his head as he walked over to me. "Sorry isn't going to cut it this time, Bethany."
I pouted, certain I could get myself out of this jam like I had all the others. "Please, Mr. Miller. I can deliver that letter myself, there's still time."
"Bethany, you're fired."
My eyes widened as my heart sank. I needed this job. My parents would threaten to kick me out of the house again if I told them I'd gotten fired. "Oh, Mr. Miller. Please don't fire me."
"Why shouldn't I, Bethany?" My boss glared at me. "You clearly lack the skills needed for this job. Why should I keep you on?"
I sighed as tears filled my eyes. He was right. I was a terrible office assistant.
"Jesus, are you seriously going to cry after the shit job you've done here?"
I sucked in a deep breath, trying to keep it together as I wrapped my arms across my chest. I noticed my boss's gaze drop to my breasts and a naughty idea popped into my mind. "Mr. Miller, I'd like to apply for another position."
My boss blinked at me then laughed. "Oh? And what position would that be?"
"Your personal slut." I smiled at him, amused by the shocked expression on his handsome face as I slowly unbuttoned my blouse to reveal my lacy white bra. "I may lack office skills but I assure you I have other talents. Would you like me to show you?" I reached out and caressed his cock through his pants. I grinned, happy to discover he was rock hard.
"Oh, Christ." My boss lifted his hand to squeeze my tit.
"Is that a 'yes'?" I giggled as he pushed the cups of my bra down, exposing my boobs. Ooo…the desire in his eyes thrilled me!
"That's a hell yes." Mr. Miller tugged on my nipples and I moaned with need. "Show me what you can do."
Eager to please, I dropped to my knees. I unzipped his pants and took out his cock. Ohhh…it was bigger than I'd imagined! I stroked it then flicked my tongue over the head of Mr. Miller's dick. His husky groan delighted me. Mmm…he tasted so good and I was so wet!
I took him into my mouth, determined to give my boss the best blow job of his life. I looked up at him, confident in my cock-sucking skills.
Mr. Miller pushed his fingers into my hair, making me take him deeper than I wanted. I attempted to push him back but he held me fast. "C'mon, Bethany. Show me how much you want this new position. Open your damn throat!"
I gagged, trying to accommodate his request. His roughness surprised me as he took the lead, thrusting his cock further than any guy ever had. I struggled to breathe as he fucked my face, unable to stop tears from flowing down my face. My vision blurred as my boss continued to use me for his pleasure. I'd never been throat-fucked before.
I'd like to say I hated gagging and slobbering. I want to tell you I detested his rapid-fire strokes but my nipples were hard and my pussy throbbed with need!
I had no choice but to swallow his load with him so deep in my throat. I gasped for air when he pulled his dick out of my mouth a moment later. Coughing, I glowered up at him. "What the fuck!"
Mr. Miller cock-slapped me. "Now, now…is that any way to talk to your boss?"
I rose unsteadily to my feet, longing to cum. "I'm not fired?"
"No." My boss grinned. "I think you have potential."
Bethany prefers her men married! Text her now for filthy sms sex and hot pic swap! I am your dirty slut. Fill me with your cum please!