Summer is just about here finally and thousands of you will already be looking for that perfect holiday destination.  Let's face it, you're not looking for culture and beautiful scenery (unless it's on the beach and topless).  You want to know where you and the guys can get yourself some holiday pussy!  Am I right?  Of course I'm right!  That's why I've pooled my kinky resources together and compiled this list of the Top 10 Holiday Destinations to get Laid! 
 So before you book your next trip away with the lads, whether you're looking for full on sex tourism with a hot, russian hooker or just the hope of pulling the proverbial girl next door type, you're sure to find something that takes your fancy in the world's creme dé la creme of sex hotspots…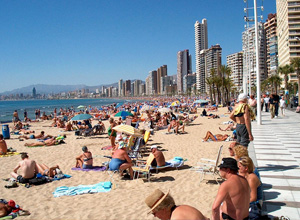 10.  BENIDORM  Dubbed Costa Blanca's answer to Blackpool (which we all know is easiest place in the UK to find a shag) and of course home to the world famous Sticky Vicky!  The perfect destination for sun, sea, sex and Sangria.
 9.  IBIZA The clubbing capital of the world!  Crawling with gorgeous, wild women, just as eager for some serious sexual escapades as you are.
8.  RUSSIA  Where summer season means sex season!  The girls are out in their mini skirts and stiletto heels while hordes of men from all over the world literally flock here for a taste of the local delicacy, all be it for a price!
 7.  ZANTE  It's been referred to as NoPantiesZante.  On the beautiful Greek Isle of Zakynthos you will find the alchohol/sex fuelled resort of Laganas.  Thousands of Brits, men and women, head here every year is search of a good time and an easy ride.
 6.  ICELAND  Ok I know what you're thinking… but Iceland is fast making a name for itself as the party hotspot to be for single guys.  And you don't need beaches and bikini's to appreciate these fun-loving Scandinavian beauties.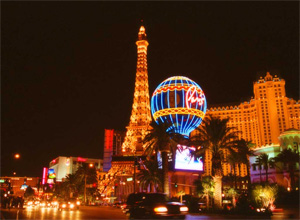 5.  VEGAS  The world renowned city of sin.  Drinking, gambling, strippers and sex!  The perfect combination for a guaranteed holiday of a lifetime!
 4.  COLOMBIA  Fancy meeting a sexy mamasita at one of the world famous daily beach parties?  Then the beautiful shores of Colombia are what you're looking for.  Uber hot Latina lovelies at every turn is the stuff of fantasies, but could well be your reality, for a little while at least.
 3.  AMSTERDAM  The notorious sex capital of Europe.  Legalised drugs and prostitution have made this cultural city world famous.  Live sex shows,  hard core sex shops, not to mention the hundreds of women willing to service your…needs, the infamous red light district will entertain you no end!
2.  MAGALUF Also known as Shagaluf for it's notorious sexual antics,  Magaluf is a favourite for hen and stag parties.  Cheap, cheerful and sextastic!  Magaluf is a worthy runner up in the countdown.
AND THE CASUAL SEX CAPITAL OF THE WORLD IS….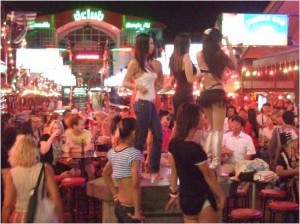 1.  THAILAND!  With 2.8million sex workers alone there could have been no other destination in my top spot.  Catering for the erotic tourists on their very own Asian sex tour, to the wilder, more rustic traveller, Thailand is the ultimate in sea, sex & fun.  Literally thousands of sexy, horny women await you!                                             
And don't forget if you've already had the pleasure of visiting any of the above dens of debauchery or plan to, let me know below.