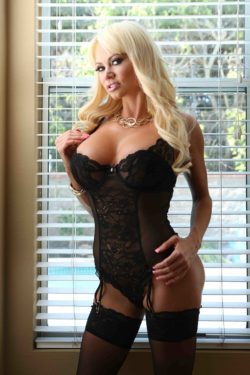 Blonde, Russian born bombshell, Nikita Von James is the star of some seriously hot hardcore, interracial and lesbian scenes. After 10 years as an exotic dancer she's now stamping her mark on the adult industry in style. Here's my cheeky interview with the Siberian Sexpot:
If you were the opposite sex for one day, what would you look like and what would you do?
I would look like Channing Tatum and be a player! I would totally be a male dancer and make girls crazy over me!
 
Do you have a secret talent and what is it?
I'm very flexible and can drop from the top of the pole into the splits.
 
What is one unique thing that you're afraid of?
One of my fears is that I'm claustrophobic and I'm not very into snakes as well.
 
What's your current desktop picture?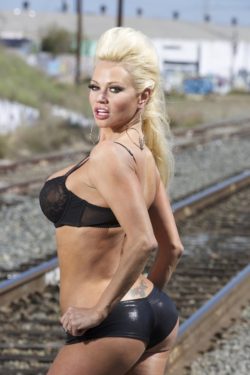 It's a photo of a giant blue ocean wave.
 
What do you like most about the business?
SEX!
 
Who introduced you to the 'adult business'?
I got myself into it! I'd been dancing in strip clubs for about ten years and decided to join the porn film industry. I'm very happy that I did!
 
Where is the most interesting place you've ever had an orgasm?
While I was driving in my car! My boyfriend at that time and I were driving on the freeway, and for some reason we started fooling around. It was so much fun!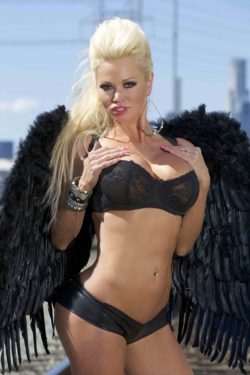 Do you remember your first orgasm?
Yes, I was experimenting with my body as a teen, so I made myself very happy.
 
Did you have your first orgasm on your own, with a girlfriend, with a boyfriend?
My first orgasm was all on my own.
 
Are you naturally an exhibitionist?
Yes, I am. I love being nude and I absolutely feel comfortable in my own body.
 
Are you naturally a tease?
Hmm, it depends because when I want to, I can definitely be a tease.
 
Does it make you horny to know giving a guy a hard on?
Of course! It makes me super wet!
 
You accidentally eat some radioactive vegetables and they endow you with the superpower of your choice! What do you want to be able to do?
I'd like to have the power of not getting tired and not needing sleep. I'd be able to do many more naughty things, shoot more movies, and seduce a lot more guys at strip clubs. Like an energizer bunny!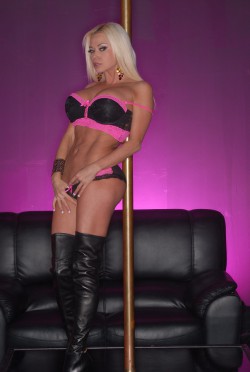 On scale from 1-5, how afraid of dark are you?
I would say a two.
 
What's your best attribute?
My best attributes are my boobs and butt.
 
When I looked into the mirror this morning I thought…
Damn, you looking sexy! 
 
What does the last text message on your phone say?
"I am excited too honey!" lol
 
If you had to choose between a million £/$ and being able to fly which would you choose?
I'd choose the million dollars.
 
Have you ever had an imaginary friend?
I can say that I have. I love my imaginary friend.
 
What's the furthest place you've ever visited?
Well, I'm from Russia, Siberia so that would be the furthest place that I've visited.
 
Is there someone you'd really just like to punch in the face?
Haha No! I love people and always give them the benefit of the doubt.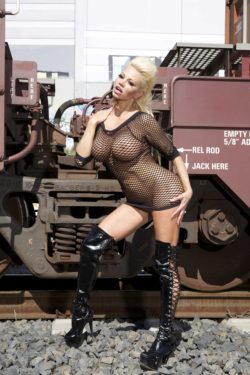 Likewise, is there someone you'd really just like to cuddle?
Of course! I totally would like to cuddle with The Rock aka Dwayne Jonson. He seems like a cuddle bear.
 
The last furry thing I touched was….
My dogs! They are like my dragons. They're always following me and sitting near me when I'm home. I love my furry babies.
 
Who is the person you trust most?
My intuition.
 
You just got a free plane ticket to anywhere. You have to depart right now. Where are you gonna go?
London!!!! Love that place! I visited London when I was 18, and I still miss it very much.
 
You're having a great day and you just found a £50 note/US$100 bill on the pavement, what are you gonna spend it on?
I'd spend it on dinner with my friends. I love treating my friends to a movie or dinner.
 
If I could flick a switch to wipe one artist/band from the earth I would choose…
Not sure, I just let everyone be.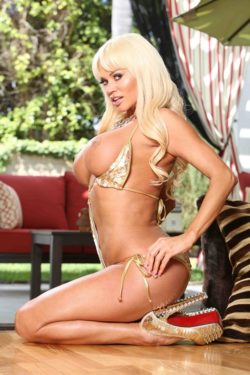 Do you use intuition when making judgments about people?
Of course!
 
Have you ever faked an orgasm in your personal sex life?
Yes, it happened not too long ago.
 
Would you rather watch TV or read a book?
What book/TV series?
I would watch something very funny on TV. I love to laugh, so I'd watch a comedy like, "White Chicks".
 
My favorite position is…
Doggie.
 
Would you rather be a rock star or an artist?
What band/artist?
I'd rather be a hip-hop star. I love hip-hop music. I would sing like Iggy Azalea.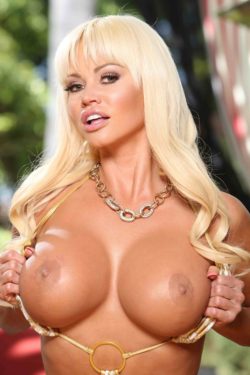 Are you a thinker or a doer?
I am a doer!
 
Are you a leader or a follower?
I like to lead, but sometimes I like to learn from the best.
 
If I could have 3 celebs at my dinner table, I would choose…
Angelina Jolie, Iggy Azalea, and Khloe Kardashian.
 
My 'nerd' subject is definitely…
Math! I love school and I love doing my homework.
 
Night in or night out?
I would say a night in! In my industry I have to be in the spotlight often, so in my free time I'd love to stay home and watch a movie with my close friends and my dogs.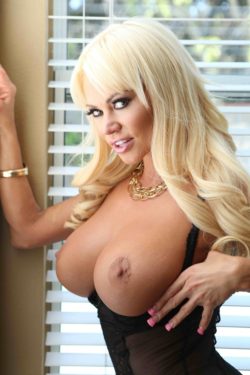 My favorite stress relief is…
Going to the gym and kickboxing! Yeah!
  
The last song I listened to was…
At the gym I just listened to "Ecstasy" by ATB.
 
Are you an unconditional giver or is life a business deal?
I love to give.
  
Do you have a collection of toys? What's your fave?
I have many toys. My favorite would be a glass one. Glass toys are supper sexy on camera!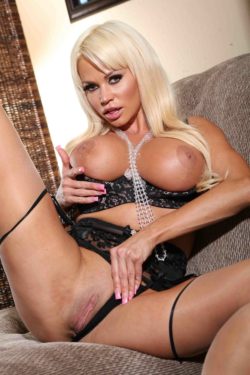 My celeb crush is definitely…
The Rock!
 
Pizza or Pasta?
Pasta! I like fettuccini Alfredo the most!
 
Thong or Frenchies?
None! lol
 
Blow Job or 69?
69
 
Natural or fake?
Fake
 
You can see more of the lovely Nikita by following her on Twitter, @nikitavonjames or by checking out her very own OFFICIAL members site www.nikitavonjames.com!