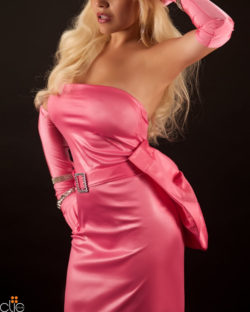 Gia immigrated from South America years ago in search of the American Dream. After a string of jobs, she briefly worked in the legal field before her newfound modeling career sent her across the globe to places like Italy, Spain, the Netherlands, and Israel.
Gia had always been interested in fragrances and found herself guided by various scents. During her travels she began to realize that fragrances from different places evoke unique feelings and can impact perception and attraction. After visiting the English hot springs in Bath, Gia began to explore local perfumeries across France and Italy and became inspired to learn the art of perfumery.
The sexy Colombian model combined her knowledge of pheromones and fragrances to create a line of scents with the ability to appeal to a wide group of people. Gia's profound belief that specific aromas can serve as aphrodisiacs to trigger an association with erotic emotions and sexual stimulation, led her to create what she calls "sexuality in a bottle."
Hi, I'm Gia Moore and this is my Naked Naked Interview for fannyhunter.co.uk
If you were the opposite sex for one day, what would you look like and what would you do?
I'll go to a strip club, party for a little, and then go and pick up a girl bring her home. Drink some wine, take her to my room and make love to her.
Do you have a secret talent and what is it?
I like to sing. Actually I'm producing a song named Sweet Poison coming out soon for the commercial of my fragrances G by Gia Moore.
What is one unique thing that you're afraid of?
Surfing because of the sharks or that I can break my nose with the board.
What do you like most about the business?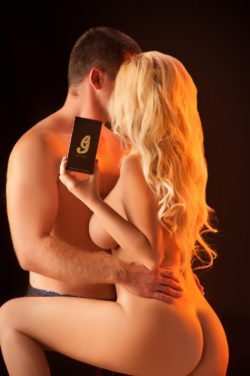 Meeting different people from around the world.
Who introduced you to the 'adult business'?
I quit my job in an office for many years and love relationship and start a new life. I met a girl that introduced me to it…and the rest is history.
Where is the most interesting place you've ever had an orgasm?
Balcony at night time looking to the ocean.
Do you remember your first orgasm?
Yes, was such a good release…
Did you have your first orgasm on your own, with a girlfriend, with a boyfriend?
On my own.
Are you naturally an exhibitionist?
Not too much, just enough.
Are you naturally a tease?
Yes, I love to tease because then I like to play.
Does it make you horny to know giving a guy a hard on?
Yes, makes me horny to be talking to them and notice that under bed their pants suddenly you can see them getting hard. To see that makes me nuts!! Makes me wants to eat that cock.
You accidentally eat some radioactive vegetables and they endow you with the superpower of your choice! What do you want to be able to do?
To fly.
On scale from 1-5, how afraid of dark are you?
3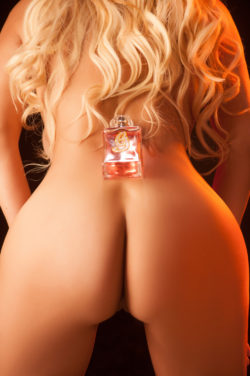 What's your best attribute?
My mouth and my pussy
When I looked into the mirror this morning I thought…
'Baby you are going to be okay!! God I love you!!!'
What does the last text message on your phone say?
'Thank you baby!'
If you had to choose between a million £/$ and being able to fly which would you choose?
Fly
Have you ever had an imaginary friend?
Yes, when I was little. I'd be the teacher and I'd have a class. I would talk to them and do a complete class.
What's the furthest place you've ever visited?
Brussels
Is there someone you'd really just like to punch in the face?
A lot of them because there is a lot of garbage out there, but then I realized to keep it classy. It's not worth it to lead with trash.
Who is the person you trust most?
God and then my grandmother
You just got a free plane ticket to anywhere. You have to depart right now. Where are you gonna go?
Paris. I always feel comfortable there. It's just easy there for me. I feel like I just merge and go with the flow.
You're having a great day and you just found a £50 note/US$100 bill on the pavement, what are you gonna spend it on?
Go to nicest bar around and have a drink.
Do you use intuition when making judgements about people?
Yes a lot.
Have you ever faked an orgasm in your personal sex life?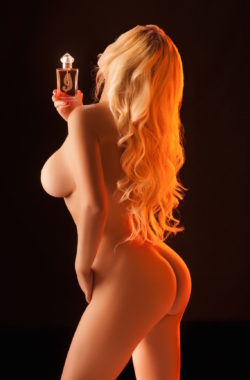 No
My favourite position is…
Giving head.
Would you rather be a rock star or an artist? What band/artist?
Both Amy Winehouse or an actress Marilyn Monroe
Are you a thinker or a doer?
Doer
Are you a leader or a follower?
Leader
If I could have 3 celebs at my dinner table, I would choose…
Brad, Angelina, George Clooney
You can re-live any point of time in your life. What would it be?
Go to college.
You can erase any horrible experience from your past. What will it be?
Nothing. What happened in my life was already written before I was born.
Do you think of yourself as an emotional person?
Yes; super sensible, cool, down to earth. Just don't fuck me off or betray me. I transform into a monster.
Night in or night out?
Depends on who I am with.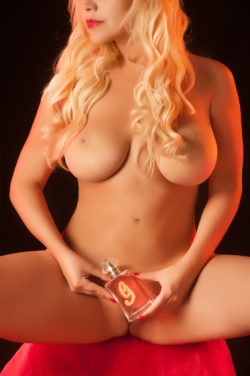 What was the last thing that made you cry?
Betrayal
My favourite stress relief is…
Glass of Greygoose with soda
The last song I listened to was…
Amy Winehouse back to back
Are you an unconditional giver or is life a business deal?
Giver
The favourite age I've been so far is…
17
What's your favourite position?
Blow job, doggy, missionary lazy dog, cowgirl.
In a Martin Luther King kinda way, do you have a dream?
Yes, world peace.
Do you have a collection of toys? What's your fave?
Hitachi
Do you follow politics? Which party do you follow?
I love politics, but I have my own criteria.
My celeb crush is definitely…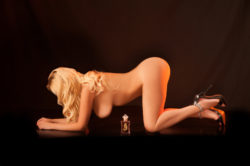 Leonardo Di Caprio
Pizza or Pasta?
Pizza
Thong or Frenchies?
Thong
Blow Job or 69?
Blow job
Follow me @GiaMoore69 or check out my site www.giamooregifts.com