It's a brand new year of frolics, filth and FANNY! But before we look forward to what's guaranteed to be another 12 months of porntastic pervitude I wanted to take a look at the statistical porn reviews of 2013, I wouldn't be much of a Fanny Hunter if I didn't keep track of what's floating your boats now would I? The guys and girls over at Pornhub have been kind enough to break down the user habits of their staggering 14.7 BILLION visitors last year and here's how it looks…
The Horniest Month/Day
It seems the UK seek winter comfort in hot online scenes with January being our horniest month and August being our least. And we while away those back to work Monday blues with a little internet indulgence too with Monday being the most popular day for a browse.
The Average UK browse time is 9 minutes and 42 seconds, almost a minute longer than the world average, keep up the good work guys (and girls)!
Top Searches
UK – British, Lisa Ann, Lesbian
USA – Teen, Cream pie, MILF
Germany – German, Deutsch, Teen
France – French, Francaise, Beurette (second generation North African)
Japan – Japanese, Japanese Wife, Japanese MILF
Italian – Italian, Sara Tommosi (actress turned porn star), Amatoriale
Spanish – Spanish, Casting, Amateur
Mexico – Mexicana, Teen, Lisa Ann
Brazil – Brazilian, Novinha, Anal
Who lasted the longest?
I expect to see us at the top of this leader board next year folks, get cracking (one out)!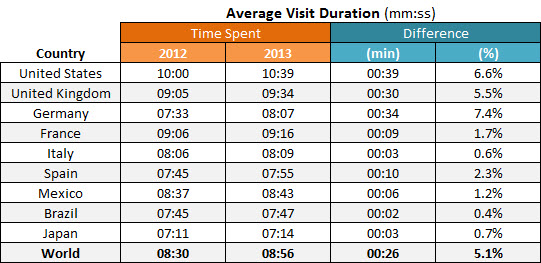 Most watched clips
Farrah Abraham Teen Mom Sex Tape
My Girlfriend is Back (X-Art)
Two Blonde Med Students (Brazzers)
"Smoking" was one of the top 5 internet searches in Scotland, squirting was a favourite of the Welsh!
Top UK Searches
There's always one who has to be 'different'…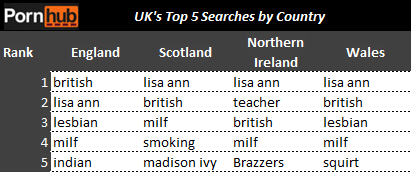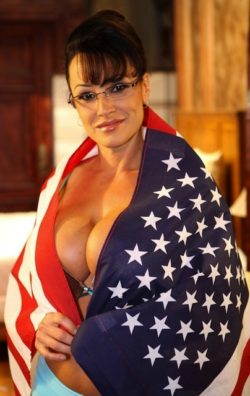 Lisa Ann – Officially the world's favourite MILF! Lisa Ann (pictured here in Who's Nailn' Paylin? as ballbusting US politician Sarah Paylin) has dominated the online porn searches of 2013, I can see at least 2 very good reasons why…
Undoubtedly hot, but the world's best? Lisa's only recently popped up on the Fanny Radar so I'm interested to know what you guys think, comments below!
Liverpool were the only UK city to feature "Teacher" in their Top 5 search terms. Seems the saucy Scousers like a bit of authority, who'd have thought it..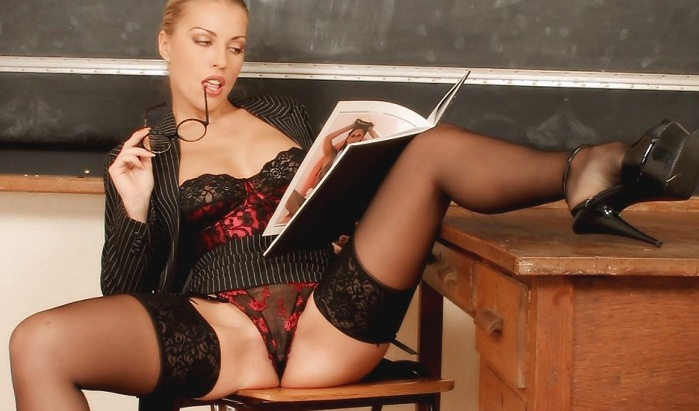 What's hot for 2014?
Well if you ask me (and I'm kind of an expert on these things ya know) it's all about MILF MANIA! The more mature 'mattress actresses' are a firm fave among the porn loving masses and for good reason, they're showing it's hot to be strong sexually confident women who know their way around a bedroom/sex dungeon and we're loving it!