Planning a messy night out with the lads?  On the lookout for some top totty?  Then allow me to help.  I, Fanny Hunter, pussy search engine extraordinaire have scoured the land and compiled a list of Top 10 places to get laid in our fair and wonderful country.
I've reviewed the talent from Lands End to John O'Groats (It's a tough job, but someone's gotta do it).  Dust your glad rags off boys and take a look at my verdict on Britain's easiest place to get a shag…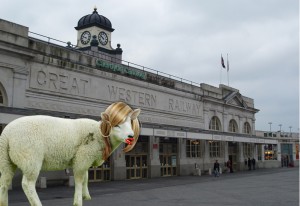 10. CARDIFF  
On the scenic south coast of Wales all you horny boyos are bound to find some sex deprived girl from the valleys and if not, well, there's always the sheep….
9. SHEFFIELD 
Bars a plenty and student totty galore!  This vibrant University town is crawling with sexy girls just itching to pull a random fella.
8. LIVERPOOL 
Fancy pulling yourself a sexy, sassy scouser?  Liverpool ladies are always up for a good laugh and voted the best dressed women in the UK, you're guaranteed a visual buffet if nothing else.                                                                 
7. GLASGOW
You'll find loose lassies and patter a plenty  in the largest, wildest city in Scotland.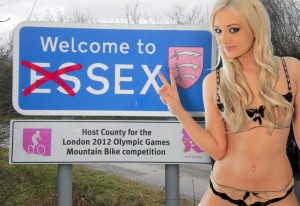 6.  ESSEX 
If you aren't put off by a little fake tan and diamonté clad va-jay-jay's then Essex is the place to be.  If the WAG wannabes turn you off then I advise you stick to the smaller, coastal towns, like Southend-on-sea.
5. NEWQUAY 
If beach babes and surf chicks are more your thing, then this vibrant holiday destination is the place for you.  The girls are a little more flip flops and short shorts than heels and mini skirts here.
4. LONDON 
The Big Smoke, home to soho, the sex capital of the UK and of course…PLENTY of hot, single women.  In fact, London was recently ranked 5th in world for cities where single women outrank the men!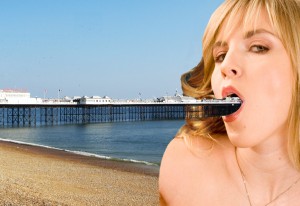 3. BRIGHTON
 Home to a swinging sex scene and dungeons galore, Brighton is the place to be if you like a little kink with your women.  And if the fetish lifestyle isn't for you….then the sexy students and seaside lovers alone, that flock here in their droves make the nightlife a must see.
2. NEWCASTLE 
Notorious for it's women braving the bitter Northern weather in the skimpiest of outfits for your sensory pleasure, Newcastle is fast becoming more known for it's laid back lasses than it's ale.
1. BLACKPOOL  
They don't call it the pleasure beach for nothing!  Yes, Blackpool is the Porn Poppet's No 1 place in the Uk to get laid.  Full to the brim with horny, lively women just begging for a good time.  Whether it's the local talent or a wild hen party, you're sure to pull here!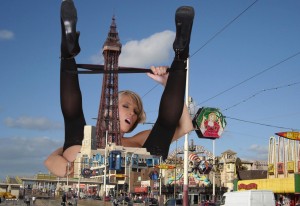 Have you struck lucky at the big dipper?  Copped a feel on the geordie shores?  Why not tell me all about it.  Maybe you've lucked out at the Pleasure Beach?  I'd love to know if you have your own naughty hot spot that never lets you down where the ladies are concerned.  Feel free to comment below.