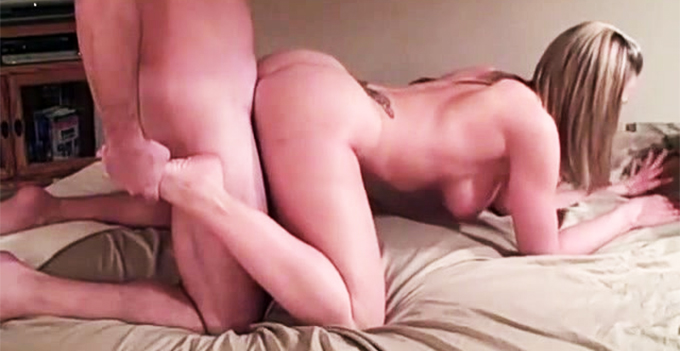 According to the Kamasutra, which I like to think of as a to-do-list, there are dozens of sexual positions. Variety is definitely the spice of life and I love to switch things up. But what if you could only have sex in one position for the rest of your life? Which would it be? Whilst at a dinner party last week, someone asked this exact question.  After some thought, I had a clear winner- doggystyle! That question made me realize what a true MVP doggystyle is and here's why.
Equal Labor Distribution– Usually when you're fucking, one person is doing all the 'work'. But when you're shagging doggystyle, both partners can move their hips freely and share the 'workload'. You can give as good as you get!
Angry Sex- Just because I'm mad at a guy, doesn't mean my pussy is! Doggystyle is a great positions for a  good grudge fuck. Not all sex after an argument is make up sex. Sometimes you want to fuck and still be mad.
Morning Sex- Two words: Morning. Breath.
More Orgasms- Doggystyle provides for optimal g-spot stimulation. This means more women come more often when they take it from behind. It's hard to argue that making more pussies squirt shouldn't automatically qualify this position as the MVP.
IT'S GROWS WITH YOU- I might be a hot, energetic sextress right now but I won't always be. I plan on being a GGGILF and doggystyle is a great position if you not as flexible as you once were.
There are lots of hot sex positions and trying them all should definitely be #goals but doggystyle is definitely a champ with its outstanding all-around performance. I know a few ladies who love to get fucked doggystyle and a thousand different other ways too. Cheap Phone Sex UK – some of the filthiest, phone fucking in the UK!