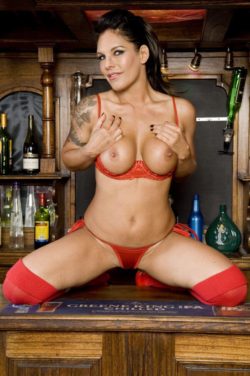 Award winning UK Porn Star, Daisy Rock, is about to embark on a journey of epic proportions, giving members of her site 24 HOUR access to her sexual adventures. Daisy is hoping to break boundaries by giving fans live camera feeds from here home 24 hours a day, 7 days a week, 365 days a year. To my knowledge this has never been done before, but if anyone can pull it off Daisy can, having met her last year at the UKAP Awards I became an instant fan. Daisy's a realist, hard working and it doesn't hurt that she's damn sexy to boot! With A LOT of sexy friends in the industry I can't imagine there being many a dull moment in the Porn Star's Brighton home. This is a massive feat to take on, I wish Daisy the best of luck! Here's a little more info on what it's all about in Daisy's own words...
'I am Daisy Rock and I live in a seaside town called Brighton in the UK. I wholeheartedly began my Porn career as Daisy Rock in 2007, my sex life was severely getting in the way of every other Career prospect I had ever encompassed by consistently getting up to a fuck load of no good. I like being a sexy bad girl, and could tell a million and one stories of all of the sexual risqué debauchery…I have expressed many of my sexploits through my website www.daisyrockuk.com.'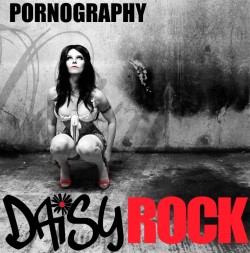 'My career so far speaks for itself. I have built up a wonderful fan base of which I consider my friends, who share the same thoughts, feelings and naughtiness as myself. I have in my own way created 'a lets own it' attitude to everybody who has felt guilty or restricted as sexual being to express themselves without fear of being told that this is a bad thing. Sharing your body and having sexy fun is not a bad thing in my opinion, as long as you are honest about whom you are and what it is that you're all about.
So now with that little snippet of background I now announce that I am starting my new business named www.your247pornstar.com I will be the first Porn Star worldwide to go live on camera 24 hours a day 7 days a week with a lifestyle that is just not being seen! There is so much of it that I have taken the plunge to exhibit every single moment of my unbelievable sexual adventures.
So to start I will be having a launch night, I have had such a great reaction to this that I decided that on that night, I will be with my friends just getting up to what we normally do in any sexy debauched moment. None of this will be planned, I am just going to turn the cameras and go with the flow. After the launch night when it's just me, there of course will be downtime moments where I will be sleeping, showering and living, that might interest you if you were to consider me say your virtual girlfriend. But what I aim to capture are those amazing moments that are so sizzling hot and spontaneous they actually look amazing and more exciting than any pornography that we view, as all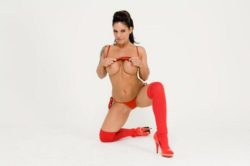 the footage is real life my everyday life that fans love to see.'
'We have scrupulously tested the equipment and it's the best. It will look like television beamed into your homes, so it will not be the porn webcam footage we are so used to seeing. To my fan base that I have aptly named Scoundrels, I am an ultimate perfectionist and professional and I'm 100% dedicated to this venture. I am extremely excited and nervous all at once, I know not yet how it will be for you, or me, but I am going to give it everything I have got, please wish me luck and support me like you always do. In return… well you know!!!'