Series 14 of Big Brother is well underway with it's bitching, drama and of course FITTIES! But who are the ultimate, fittest female  housemates I hear you ask? As always Fanny is here to answer.  Feast your eyes upon these, my Top 10 Ultimate Big Brother Fitties!

https://www.fannyhunter.co.uk/polls                 

Lea Walker from Big Brother 7
Reported to have spent £35,000 on cosmetic surgery, porn star and single mum Lea strutted into the 7th Big Brother house with her crude nature and constant desire for sex.  Evicted on day 86, she had a good run and even went on to co-present 'The Dicky and Dolly show'.
Hottest House Moment: Shamelessly cock teasing fellow (rumoured virgin) housemate Glyn with a cheeky lap dance.
Where is she now? Lea can be found stirring up the BB debates on Twitter @LeaWalkerbb7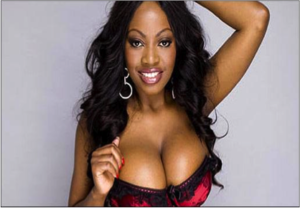 Makosi Musambabi from Big Brother 6
The sexy Makosi, originally from Zimbabwe caused quite a 'stir' in the house.  Nudity, arguments, sex in the pool, an alleged pregnancy scare a matter of days after the sex in the pool, reports of her secretly being a paid actress…the list goes on.  Although she came 3rd in BB6 she got a very negative reception from the eviction crowd.  Love her or hate she was an awesome housemate…with fantastic baps!
Hottest House Moment:  Only taking part in a full on POOL ORGY!!! http://www.dailymotion.com/video/xik5g8_big-brother-6-uk-pool-orgy-in-full-contains-nudity_shortfilms#.UdKq3TugViI
Where is she now? @Makosi (in her own words) is a work in progress…after being deported from the UK back in 2012, she can now be found hosting her own TV show in Nigeria.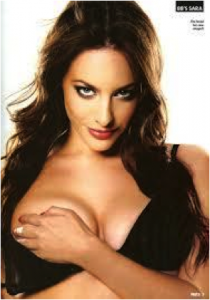 Sara Folino from Big Brother 9
Sultry Angelina Jolie look-a-like (I'd say more Kristen Stewart, but that's just me) Sara was the first ever Aussie to enter the Big Brother house.  She was rumoured to have necked for the one and only Spanish lothario, Enrique Iglesias during a stint working for MTV in the US.  Kicked out her home in Melbourne, a shady past and BJ lips to die for, oooooo I do love a bad girl!
Hottest House Moment: Stripping down to her bikini and showering.  Outside.  In the rain.  In the cold…
Where is she now? @sarafolino can be found hopping between the UK and Oz, mixing with the fabulous.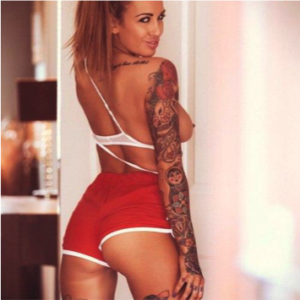 Sallie Axl from Big Brother 14
Ok so she's only just left the house and ok she may be uber ballsy/mouthy/not everyone's cuppa tea.  But a fire breathing, bi sexual, glamour model was never going to be sweetness and light was she!? She was real, sexy as sin and I so would….
Hottest House Moment: The infamous side boob, there were many of these moments and I for one am grateful for them all!
Where is she now? Currently riding the Big Brother promo wave in #titstattsandbeaniehats @sallieaxl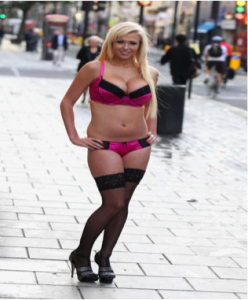 Sophie 'Dogface' Reade from Big Brother 10
Cute, uber sexy Cheshire glamour model and winner of Big Brother 10, Sophie famously changed her name, legally, to Dogface as part of a task.  She and fellow housemate Kris steamed up that summer with their constant canoodling.  Did they have sex? Was that a hand job she was giving him in the pool?  We shall never know, but it was epic TV.
Hottest House Moment:With 30GG boobs every moment was a hot one!
Where is she now? Still gracing the modelling world with her beautiful presence Sophie is now expecting a bubba, congrats! Keep track of her on her very own site http://www.sophiereade.com/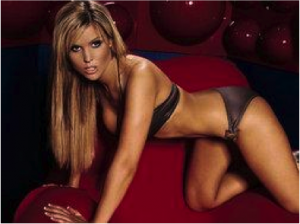 Michelle Bass from Big Brother 5
Undoubtedly one of the Big Brother legends, Michelle rocked the house, in more ways than one 😉 and thoroughly entertained us from the moment she entered to the moment she left (twice).  Famous for her romps with 'chicken' Stu, her up front attitude and of course that banging body we got to see so much of. Michelle made it back for Ultimate Big Brother in 2010 where she made the semi-final.
Hottest House Moment:This Vixen could make a Top 10 all of her own with the mud wrestling, under table sex,  but my personal fave has to be the girl on girl (on girl) action shown here http://www.dailymotion.com/video/xixim6_big-brother-5-uk-nudity_redband#.UdLXKjugViI
Where is she now?  Michelle went on to commercial modelling, TV presenting and married life! Catch her on Twitter @michelle_bass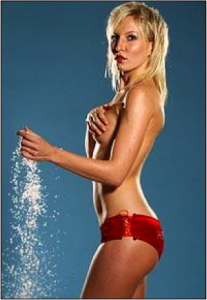 Shell Jubin from Big Brother 5
Posh Scot Michelle 'Shell' Jubin entered the house at the tender age of 22 and in a series that also featured big characters the likes of Michelle Bass she was far from a timid wallflower.  I do love an educated girl with a touch of naughty! Classy, sexy and cheeky, with a penchant for Naturism, Shell was a tidy little handful 😉
Hottest House Moment:  Mowing the lawn…NEKKID! http://www.dailymotion.com/video/xnlxs1_shell-gets-naked-and-mows-the-lawn_redband#.UdQ3ODugViI
Where is she now?  After Big Brother (and an 18+ DVD with fellow housemate Vanessa called Laid Bare) Shell returned to her studies, completed her Masters Degree in Art History, moved to New York and now works at the Guggenheim Museum.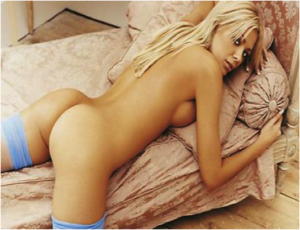 Orlaith McAllister from Big Brother 6
Stunning Belfast Model, Orlaith, was runner up for Miss Northern Ireland in 1999, but is no doubt better known for her time in the Big Brother house and her part in the infamous 'Pool Night' 😉 Despite her high times in the house, Orlaith struggled with some of her fellow housemates and after being saved in two public evictions she eventually quit the show on Day 65, to be replaced by THAT girl, Kinga! (For anyone who was on Mars at that time, Kinga was the girl who errrrrr pleasured herself with a wine bottle on the BB lawn!)
Hottest House Moment: Mmmmm yeah she was at the pool orgy too… http://www.dailymotion.com/playlist/x2eqne_dm_5085dac67da00_orlaith-mcallister-bigbrother-pool-party/1#video=x7ryux
Where is she now?  @Orlaith1 is 'enjoying every waking moment of life with her 2 amazing little people'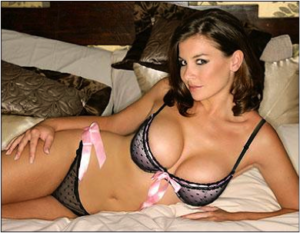 Imogen Thomas from Big Brother 7
Well, well, well….the infamous Miss Thomas, not so much known for her time in the house, but rather her antics with a certain premier league footballer (we'll say no names 😉 ).  Imogen went into the house as a former Miss Wales, her sultry nature and sexy looks (as well as a rumoured sex tape flying around the internet) helped make her a firm BB fave!
Hottest House Moment: Ummmmm well errrrrr, obv she's an uber sexy girl, but did she DO much in the house?  After a little scout around I did find this compilation of her time in the house, I'm sold on a bit of panty sniffing at 0:19 http://www.youtube.com/watch?v=2hxoxThFmrs
Where is she now? Imogen can be found riding her way across the Welsh countryside….via horseback (pervs, tut), modelling, property developing and being mum to a brand new baby girl, dawwwww!  Check out her official site here http://www.imogenthomasofficial.com and her twitter @Imogen_Thomas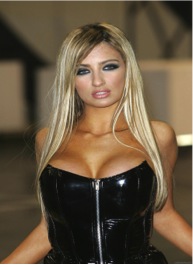 Chantelle Houghton from 'Celebrity' Big Brother 2006
Ok, so it was a celebrity edition, but given that Chantelle entered as a 'non-celebrity', went on to win the show, came third in the Ultimate Big Brother in 2010 and for those banging (ever changing) breasts, she's earned her place! Chantelle kept the tabloids flowing with news of her relationship with fellow housemate Preston (lead singer of The Ordinary Boys).  The pair met on the show, married and divorced. She has a 1 year old daughter to Jordan's ex squeeze, Alex Reid.  Mamma Mia, the drama!
Hottest House Moment:  The sexual tension between her and Preston!
Where is she now? Steaming up taxi's with her new man 😉 http://www.thesun.co.uk/sol/homepage/showbiz/tv/4964013/chantelle-houghton-nick-hogg-steamy-taxi-session.html    or check out her twitter @chantellehought
YOU DECIDE!
 Tell me who YOU think deserves the top spot of Ultimate Big Brother Fitty by voting now!
Get all the latest news and gossip from the house http://www.channel5.com/bigbrother

Loading ...
Shhhhhhh! Fanny's Bonus Babe….Nadia Almada from Big Brother 5
I couldn't in all fairness write this article and not give at least a brief mention the first/only transexual WINNER of Big Brother.  Madeiran born with exotic looks and a contagious personality, Nadia captured the hearts of the voters, not to mention the eye of a fellow housemate or two… 
Hottest House Moment:  Hmmmm it was a toss up between bikini mud wrestling with Michelle Bass or having raspberry jam sucked from her bare nipple by fellow housemate Jason Cowan.  The nipple sucking juuuuust tipped it for me 😉
Where is she now? You can catch up with Nadia on Twitter @nadiaofficial and if TGirls are your thing…you can always get your fill here https://www.fannyhunter.co.uk/get-fanny/chicks-with-dicks