Whether you're an avid book worm or a more…visual kind of person, these reads are a MUST for all who seek a more active, fulfilling sex life!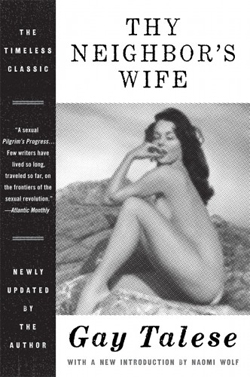 10. Thy Neighbour's Wife by Gale Talese
A good a place to start as any! Thy Neighbour's Wife is a first hand account of the American sexual revolution, revealing just what happens behind closed doors and the role sexual fantasy plays in our everyday lives.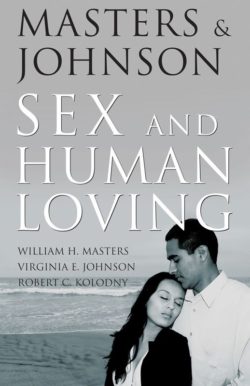 9. Masters & Johnson on Sex and Human Loving by Willam H. Masters, Virginia E. Johnson and Robert C.Kolodny
A revolutionary book that challenged previous sexual theories by others such as Freud. It introduces a four stage model of sexual response and addresses homosexuality, gender roles and birth control. An historically fascinating, informative read.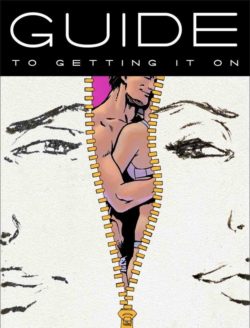 8. The Guide to Getting it On! A Book About The Wonders of Sex by Paul Joannides and Gross Daerick Sr.
The the seventh edition of a book bigger than your head that covers the basics and has chapters ranging from how to have sex when you move back in with your parents to how to separate porn from reality. Each section has humorous drawings to make everything seem less daunting.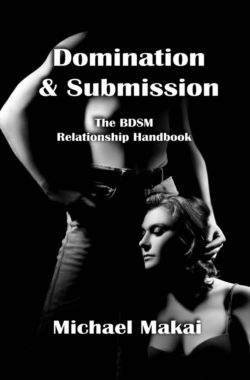 7. Domination & Submission:The BDSM Relationship Handbook by Michael Makai
If you're experienced in BDSM or just curious what it's all about, this book is the one to read. Full of hints, tips and explanations of what Domination & submission is all about.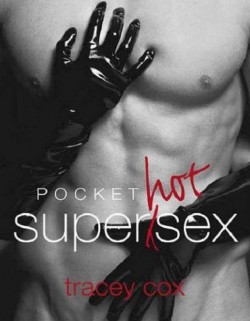 6.Pocket Superhotsex by Tracey Cox
Kind of a favourite of mine, 'sex doctor' Tracey Cox, because she's kinda hot and gives great tips, but mostly because she's hot… Anyway! This pocket sized guide to all things kinky is a great way to relight your sexual fires. Filled with fantasy tips and ideas for raunchy games.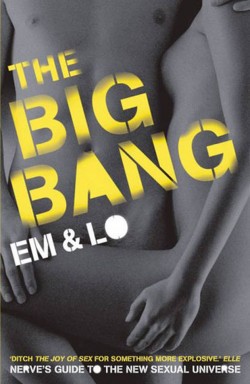 5. The Big Bang by Nerve
A hands on, no holds barred manual for steamy sex sessions. Nothing is off limits in this book, there's even a chapter on masturbation or 'doing the hand jive' as they cheekily refer to it.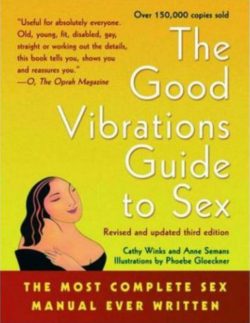 4.The Good Vibrations Guide to Sex by Cathy Winks and Anne Semans
Written by the owners of a notorious San Francisco adult shop, Good Vibrations, the manual provides erotic advice and tips for all sexual orientations. An educational and entertaining read.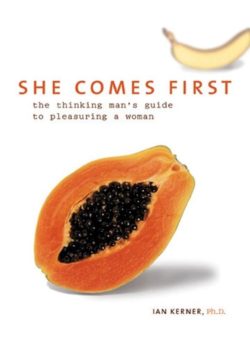 3. She Comes First:The Thinking Man's Guide to Pleasuring a Woman by Ian Kerner
Responsible for unraveling the mystery of the female orgasm for men and revamping many a dull sex life. A wealth of information for men (mainly aimed at hetero couples) but there is a counterpart book available for the ladies.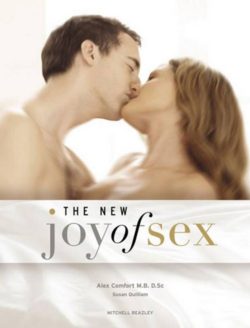 2. The New Joy of Sex:A Gourmet Guide to Lovemaking by Alex Comfort and Mitchell Beazley
The original 'Joy of Sex' sold over 10 million copies and was banned in Ireland on publication. US religious groups tried to have it removed from libraries yet it spent a decade at the top of the bestsellers list. It was loosely based on recipe book The Joy of Cooking, hence chapters such as "starters" and "main courses". The New Joy of Sex is a fully revised and updated edition.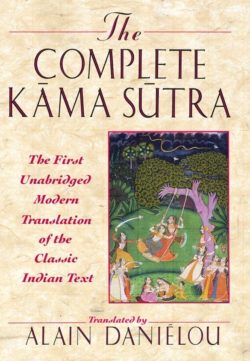 1. The Complete Kama Sutra translated by Alain Daniélou
The Sex Bible! The Kama Sutra is said to have been first written around 400 BCE. A sensual, pleasurable guide to the workings of human sexual behaviour and more positions than you can shake ya stick at and guaranteed to change your sex life!