I'm inclined to believe there aren't too many BAD sex positions, but which are the best? Your helpful Fanny Hunter is on hand to delve deep into the pages of the Karma Sutra and discover which positions can best satisfy not just you, but your lover too. Here are the 10 Best Sex Positions to Make Her Cum…
10. The Eagle
As the name suggests, it's all about spreading it wide and flying high. Perhaps one for the strong boys among you if you're going to try it in the standing position, but the same effect can be achieved laying down. Part those thighs and get as deep as you can.
9. Ankles Up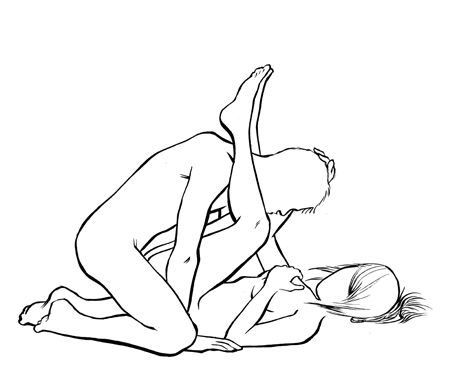 You can't always achieve full, deep penetration in flat positions, adjusting her legs allows for a deeper fill so to speak. Pop her ankles up and over your shoulders (if she's able!) and it'll allow you to go as deep inside her as possible and hit just the right spot. You can achieve that same deepness by having her bend her knees and/or placing her feet on your chest.
8. Coital Alignment Technique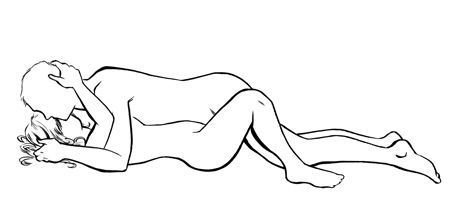 'Created' by psychotherapist Edward Eichel this position is considered by many to be the "greatest sex position in the world." Just start in a normal missionary position with your full body weight on top of the woman, not resting on your elbows. Move forward so that the base of your penis (your pubic bone) is making direct contact with her clitoris. Wrap her legs around your thighs and move together in a rhythmic, rocking motion.
"Some swear that this position allows for the closest physical connection and the best clitoral stimulation based on his positioning,"
7. The Pillow Technique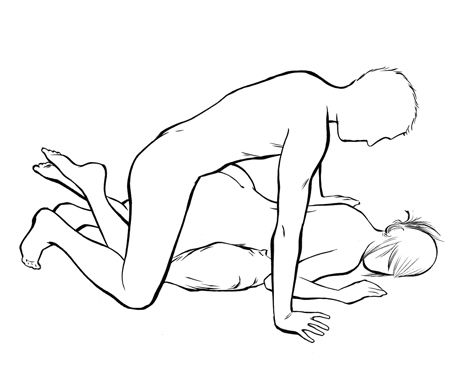 Many sexperts agree that most positions become more pleasurable for a woman when a pillow is added to create a new angle of entry. In missionary for instance, to raise the pelvis gives you a better chance of hitting that g-spot. It can also be used to support her on her front if you're taking her from behind, for added comfort and greater stability.
6. Scissors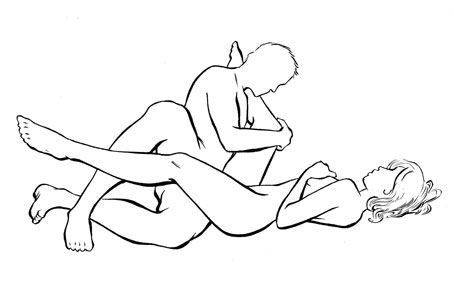 This is a position that hits all the right places. Deep penetration and clitoral stimulation, it gives you an close intimate encounter, at the same time as giving yourself room to explore the rest of her. Exactly as the name suggests, your lady spreads her legs and you scissor yourself into position.
5. Spooning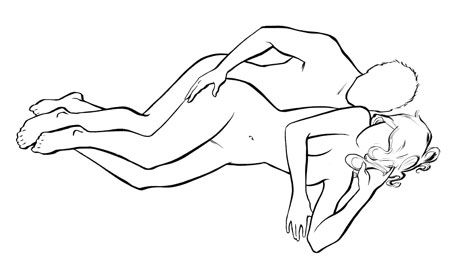 This is a good position if your lady isn't too keen on deep penetration. It's that perfect lazy morning/Sunday sex position. This position will make a fanny tighter, creating more pleasure for you, but also gives you room to stimulate her with your fingers.
4. Girl on Top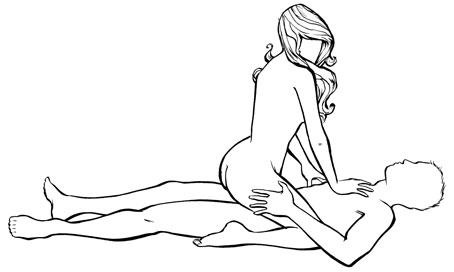 Probably the position that gives a woman the most control over her own orgasm. On top, facing forward. A joint effort in finding the correct rhythm, but the woman ultimately controls the depth and motion of the thrusts. She (and you) also have direct access to her clit if she needs that extra stimulation. It can be very empowering for a woman and great for her confidence to take her pleasure from riding the life out of her man.
3. Doggie Style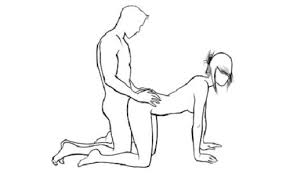 A great position for the woman because it allows her to have optimal control. Although the g-spot can be hit in this position it's unlikely a woman will cum from that alone in this position. Luckily though it's a great position for her to reach her own clit, but if she's feeling shy or busy clinging on to the sheets don't be afraid to reach around and help a girl out. If you're feeling extra giving why not try using a small vibratror/bullet on her clit whilst taking her from behind?
2. Reverse Cowgirl
In this position, the man is either lying down or in a sitting position, and the woman straddles him backwards — facing away from his face. It's also position that allows easy access to the clitoris. Just reach around and have a little play whilst she's getting her cowgirl on and she'll go buck wild.
"Because of the easier clitoral access, this position is the one that is most likely to facilitate an orgasm because direct clitoral stimulation is easy to engage in." says sexologist and sexuality educator Megan Andelloux.
1. Missionary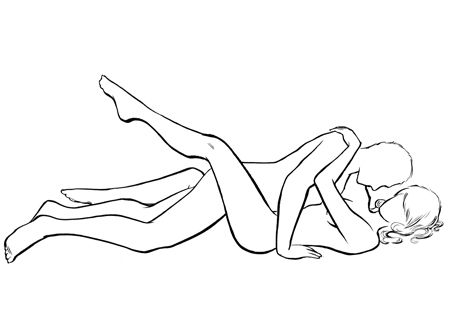 According to the sexperts, women get the most pleasure out of basic missionary sex.
"Interestingly, when we surveyed women, good old-fashioned missionary position was the overall favorite. There's nothing fancy about it, but women said they loved the closeness and the intimacy of having their partner's weight on them."
But it's all about hitting the right spot and the angle is vital. By entering her diagonally, rather than a straight in and out, you'll create more friction on her clit, which considering that's how most women achieve orgasm is your best bet.