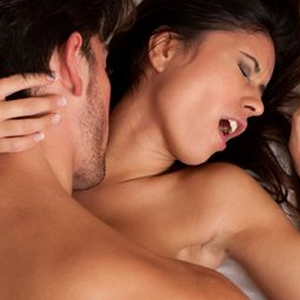 Question:
Hi Charlotte,
I'm struggling getting my girlfriend aroused before intercourse what should I do?
Sam
Answer:
Hi Sam,
You're not to worry, I often get asked this question in different ways but the answer is always the same.
It all comes down to the time spent on foreplay.
Now, foreplay isn't just kissing and oral sex! Its also includes touch too!
Touch is so important to be able to caress the body and wakening the senses.
The skin is the biggest erogenous zone, and needs lots of attention to really get the female species wet and aroused.
Here are some tips and tricks you can try and your partner to really get her dripping in ecstasy, and ready for intercourse
Step 1
Lay her down naked on her front, start with her lower legs, and gently stroke her with your first two fingers. Slowly stroking in figure of eight motion over the skin. To get maximum benefit from this, move her legs slightly apart and kneel in between her legs. Using both your hands at the same time stoking both legs simultaneously. Spend a good few minutes on this, as this is the start of a sexy body touch that will turn into something hot and juicy
Step 2
Next move your hands up to her upper thighs, stroking the inner and outer thighs. Just remember the slower you go the nicer it is.
Pay attention to this area as this is what gets the blood pumping, the area closest to her vagina will be the key, but don't touch the vagina itself, tease the area with your fingers moving nice and slow, remember the slower you go…the nicer it is!
Step 3
Now, you've got the lovely scrumptious buttocks to stroke. This is one of the better bits as this will really aid your confidence in understanding how much she likes your touch. If she is liking it, she will be making little sounds or moving slightly, if she's loving it, her hips should really be grinding, and depended on where you're stroking you should have got her juices starting to flow
Step 4
Now you're moving to her back, theres a few different outcomes to stroking the back so just be careful. It might be heaven for her, or just too ticklish. So start gently, and if its too much, then lean in and start planting little kisses on her shoulders moving up to the neck area, kindly move her hair out of the way and get in to nuzzle the back of her neck and kiss away. This might be the opportunity to go to kiss her cheek and she will move her head to you, to meet for a kiss on the lips. It this happens then make your move to manoeuvre her body to face yours and go for a full on passionate deep snog!
By the time you get to this point you should have spent a good 12/15 minutes of body touch, and she WILL be nice and wet. But don't think that this means to go for sex straight away…you could now have a play with your fingers on her and keep the juices flowing, with more kissing and skin on skin contact
Have fun and keep me posted!
Love Charlotte
For a private 121 consultation on how to sexually arouse a woman, or for any sex tips and advice, please call me on: