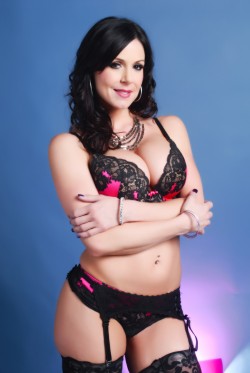 When it comes to exciting adult actresses, Kendra Lust is the star to watch! She's a top MILF performer, a sought after feature dancer, a woman whose mere presence leaves fans breathless. But before the legion of fans, known as the Lust Army, came into being, Kendra spent her days working as a Nurse. The seductress with a devilish smile and body of an angel found a growing urge to explore her insatiable sexual prowess and soon gave in to temptation and launched a career in adult entertainment. Kendra's sultry personality and perfectly round rear quickly got her noticed, but it is her energy and enthusiasm in her sex scenes that keep fans hanging on her every performance. Since entering the industry, Kendra has garnered nominations for the XBiz Awards' MILF Performer of the Year, two years in a row, AVN's 2014 MILF Performer of the Year and Social Media Star of the Year, The 2013 Fanny's Best Ass and Who's Your Mummy – MILF awards, and 2014 Feature Dancer of the Year.
Kendra currently holds the honors of 2013 BangBros' Best Newcummer, 2014 BangBros' MILF of the Year, and 2014 Reality Kings Best Tits and Porn Star of the Year. Armed with her sexy curves, Kendra has already made an incredible impact on adult entertainment and now she's getting naked naked with Fanny!
If you were the opposite sex for one day, what would you look like and what would you do?
I would look like Channing Tatum and pull all the hot chicks that came my way!
Do you have a secret talent and what is it?
I can play basketball! Yes, I can still cross over and dribble behind my back:) Baller!
What is one unique thing that you're afraid of?
I am afraid of heights!
What's your current desktop picture?
Michael Jordan
You accidentally eat some radioactive vegetables and they endow you with the superpower of your choice! What do you want to be able to do?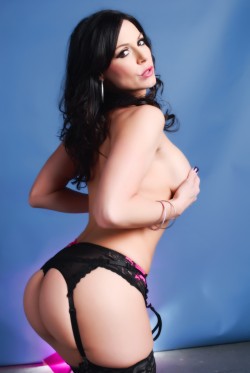 Flying! How cool would that be?!!
On scale from 1-5, how afraid of dark are you?
A one.
What's your best attribute?
My personality… Nah, it's my booty!
When I looked into the mirror this morning I thought…
Holy shit! What did I do last night?!
What does the last text message on your phone say?
"If u got it flaunt it" with a pic of Will Ferrell in a speedo and half top!
If you had to choose between a million £/$ and being able to fly which would you choose?
Money talks, baby.
Have you ever had an imaginary friend?
Nope
What's the furthest place you've ever visited?
London and I can't wait to go back!!!
Is there someone you'd really just like to punch in the face?
Just all the douche bag parents that abuse their kids
Likewise, is there someone you'd really just like to cuddle?
Hulk Hogan! One of my childhood human superheroes! Hulk-a-mania for life!
The last furry thing I touched was….
Hmmm…let me get back to you on that?! LOL!
Who is the person you trust most?
My mother
You just got a free plane ticket to anywhere. You have to depart right now. Where are you gonna go?
Caribbean for sure!
If I could flick a switch to wipe one artist/band from the earth I would choose…
Too many boy bands to choose from!
Do you use intuition when making judgments about people?
All the time. Trust your instincts.
Have you ever faked an orgasm in your personal sex life?
Hasn't every chick?
Would you rather watch TV or read a book?
Depends what is on TV that night
What book/TV series?
Shameless, Nurse Jackie, and also kind of a need and love situation for True Crime and ID Discovery.
My favourite position is…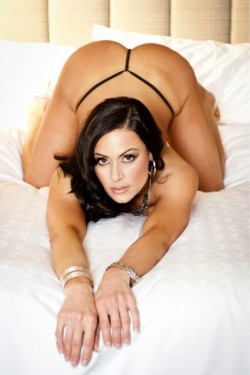 Cowgirl
Would you rather be a rock star or an artist?
Rock star!
What band/artist?
Drake, TI, 2Chainz.. Too many to choose from.
The filthiest person I've ever worked with is…
Wouldn't be cool to answer this one. Let's just say, you should know if your ass stinks…
Are you a thinker or a doer?
Thinker then a doer.
Are you a leader or a follower?
I go with the flow, but do have my own opinion.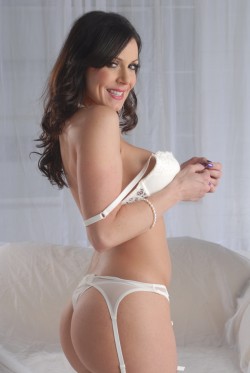 If I could have 3 celebs at my dinner table, I would choose…
Michael Jordan, Dale Earnhardt Jr., and Kat Williams!
My 'nerd' subject is definitely…
Science
You can re-live any point of time in your life. What would it be?
My high school years! Good times!
You can erase any horrible experience from your past. What will it be?
When my bathing suit top fell off in the wave pool! Yep… 7th grader's nightmare!
Do you think of yourself as an emotional person?
At times.
Night in or night out?

Both!
What was the last thing that made you cry?
Loss of my father this year in May.
My favourite stress relief is…
Exercise
The last person to tell me they loved me was…
My mom
The last song I listened to was…
Shake that monkey… Don't ask 🙂 LOL!
Are you an unconditional giver or is life a business deal?
Unconditional giver
The favourite age I've been so far is…
31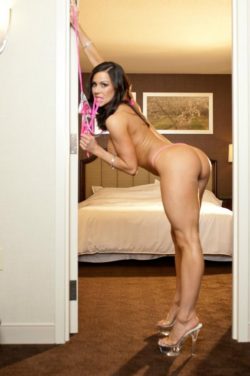 In a Martin Luther King kinda way, do you have a dream?
Yes! To live a happy and healthy life! Travel, give a little and love a lot!
My average day is…
Gym, a little work, a lot of play… wink wink! 🙂
The best thing about my job is…
The sex!
The worst thing about my job is…
Long days on set.
The one person I'd NEVER like to meet is…
Rick Snyder… he is our governor and is useless.
Have you ever been arrested?
Never
Do you have a collection of toys? What's your fave?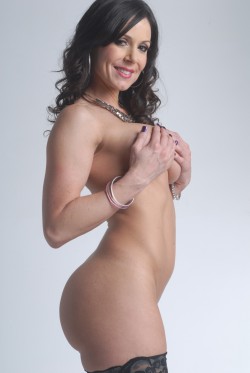 Yes and the Hitachi!
Do you follow politics? Which party do you follow?
Democratic Party
My celeb crush is definitely…
Channing Tatum
Pizza or Pasta?
Pizza
Thong or Frenchies?
Frenchies
Blow Job or 69?
Blow job. 69 is the most annoying position ever!
Natural or fake?
Depends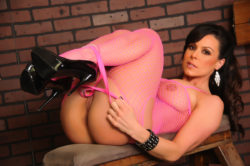 Become a part of the #LustArmy and follow @KendraLust on Twitter or check out the official website www.kendralust.com!