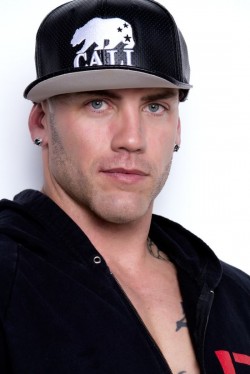 I thought I'd put a bit of a spin on my interview feature and treat you guys to an insight into the mind of a male performer. And who better to give you a feel for the life of porn star than AWARD WINNING Adult performer, Derrick Pierce! Previously a certified personal trainer and martial arts instructor. The "Bad Boy of Adult" has coached and cornered some of the most acclaimed professional MMA athletes from both WEC and UFC. He's worked with every established adult production and was awarded Best Actor in a Couples Themed Release for his directorial feature movie release with Wicked Pictures' Tuff Love, a film centered around his passion for MMA. Derrick also received nominations for Director of the Year, Male Performer of the Year, Best Actor and Best Supporting Actor in the 2014 XBiz Awards and Best Supporting Actor in the 2014 AVN Awards. Derrick has also proven his talent behind the camera, with his own production company, Primal Productions. Clearly a busy boy, but of course he found time for Fanny…
If you were the opposite sex for one day, what would you look like and what would you do?
Wow…. Hmmm. Never thought about being a chick before… Probably a cross between Annie Thorsdaughter & Asa Akira. I would probably alternate between working out & solo masturbation…. I have no idea why that popped into my head.
Do you have a secret talent and what is it?
It's probably not a secret… I can dance. I taught dance for almost 3 years.
What is one unique thing that you're afraid of?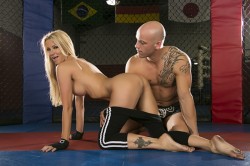 I'm not sure if it's unique, but I'm afraid of snakes.
What's your current desktop picture?
I have a laptop… & it's the stock picture.
You accidentally eat some radioactive vegetables and they endow you with the superpower of your choice! What do you want to be able to do?
Read minds.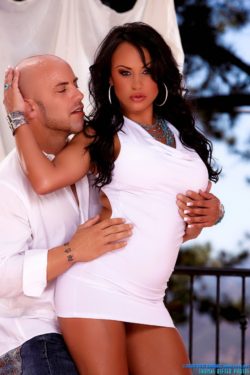 On scale from 1-5, how afraid of dark are you?
0.
What's your best attribute?
I am very patient.
When I looked into the mirror this morning I thought…
Damn, I'm fat.
What does the last text message on your phone say?
":)"
If you had to choose between a million £/$ and being able to fly which would you choose?
Fly… Without a doubt.
Have you ever had an imaginary friend?
Nope! I grew up with a dog so that was my best friend.
What's the furthest place you've ever visited?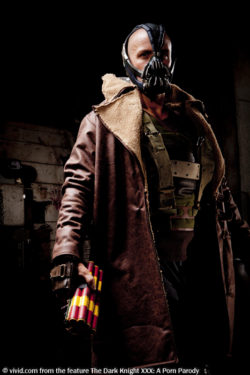 Japan.
Is there someone you'd really just like to punch in the face?
Oh, hell yes.
Likewise, is there someone you'd really just like to cuddle?
Yup!
The last furry thing I touched was….
My pit bull & my keeshond.
Who is the person you trust most?
My mom.
You just got a free plane ticket to anywhere. You have to depart right now. Where are you gonna go?
Antigua, Guatemala.
You're having a great day and you just found a £50 note/US$100 bill on the pavement, what are you gonna spend it on?
Video games!
If I could flick a switch to wipe one artist/band from the earth I would choose…
Justin Bieber.
Do you use intuition when making judgments about people?
I don't. I try to take people at face value. It's a hard way to learn, but it works for me.
Have you ever faked an orgasm in your personal sex life?
Yuup! Faked a "cumshot" in a condom. I was just tired of fucking her, LOL.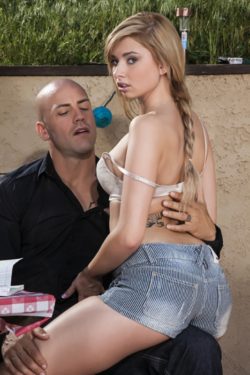 Would you rather watch TV or read a book?
Read.
What book/TV series?
Love books about business.
My favourite position is…
Her on top.
Would you rather be a rock star or an artist?
Rock star.
What band/artist?
R&B singer.
The filthiest person I've ever worked with is…
Shit… I can't remember her name. That sucks! LOL.
Are you a thinker or a doer?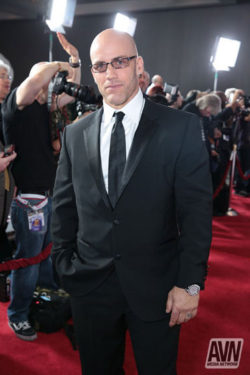 More a doer than thinker.
Are you a leader or a follower?
Leader.
If I could have 3 celebs at my dinner table, I would choose…
Walter Peyton, Jim Jeffries, Dwayne Johnson.
My 'nerd' subject is definitely…
History.
You can re-live any point of time in your life. What would it be?
None. I'm happy for the times I have had, but I'm more of a forward type thinker.
You can erase any horrible experience from your past. What will it be?
Watching more than one of my friends pass away in my arms.
Do you think of yourself as an emotional person?
I can be sometimes.
Night in or night out?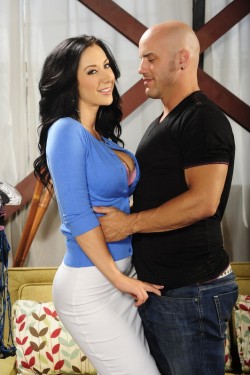 Ehhh… 50/50.
What was the last thing that made you cry?
Talking to my mom.
My favourite stress relief is…
Riding motorcycles.
The last person to tell me they loved me was…
My mom.
The last song I listened to was…
Meek Mill's "Dreams & Nightmares."
Are you an unconditional giver or is life a business deal?
To a degree, I am unconditional giver.
The favourite age I've been so far is…
40!
In a Martin Luther King kinda way, do you have a dream?
A dream? Nothing that's not totally self-serving, LOL.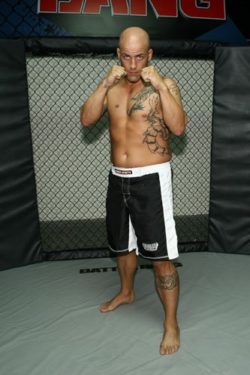 My average day is…
Long as hell. It usually begins around 6am & finishes well after 10pm.
The best thing about my job is…
I have a great excuse to "manscape" all the time.
The worst thing about my job is…
A bunch of guys are usually hanging over my shoulder with a camera when I'm trying to have a "moment" with a beautiful woman.
The one person I'd NEVER like to meet is…
I don't know that there is no one that I NEVER want to meet.
Have you ever been arrested?
Yes, a few times.
Do you have a collection of toys? What's your fave?
No, but I have tried a few of the different Fleshlights… Not terrible. 🙂
My celeb crush is definitely…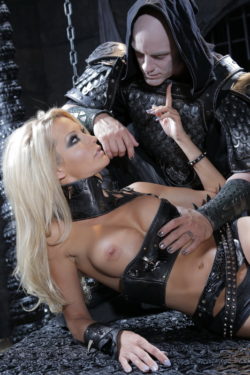 P!nk.
Pizza or Pasta?
Pizza all day!
Thong or Frenchies?
Doesn't really apply to me but… Boxer briefs.
Blow Job or 69?
69.
Natural or fake?
Don't care!! Love 'em both!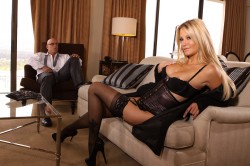 Derrick has launched his first member's website bangingpornstars.com, which follows his adventures in bedding some of the hottest starlets in porn! You can also check him out onInstagram and Twitter.