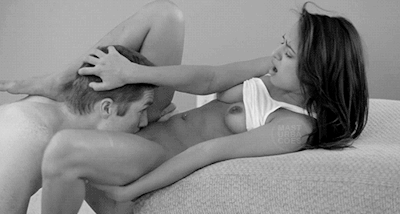 Sex is (or at least it should be) a team effort. But oral sex is different. It's definitely more of a solo sport. When you've got your face between a pair of soft thighs and you can feel the warmth coming from the cunt, you're on centre stage. Your skills (or lack thereof) are on full display and you've got to show and prove. So, it's understandable that a lot of guys have some uncertainties when it comes to eating pussy. If you're one of those guys, no worries. I've got your back with all things sex and that includes how to eat pussy.
The first thing you need to know is that you don't literally eat the pussy. Kissing, licking and sucking is good. Chewing is bad. Ok, now that we've got that out of the way, I'm going to tell you the one thing you need to do if you want to be the world's best pussy eater- there is no one thing you need to do. Pussies are as individual as the ladies who have them. If you want to be great at giving head, you just have to be attentive. Just pay attention to her.
There are lots of tips for eating pussy out there. But unless they were written by the person whose pussy you want to eat, they want do you much good. When the time comes, take your time, explore and experiment with different strokes and different areas. Take note of they way her body responds and give her more of what she wants, or less if you want to tease her. Don't go in with a predetermined plan. You might be so set on a course of action that you find yourself off course. If you want to know how to eat pussy, let the pussy teach you.
Do you love to suck cunt? Connect with some filthy text sex babes who would love to know what's on your nasty mind.