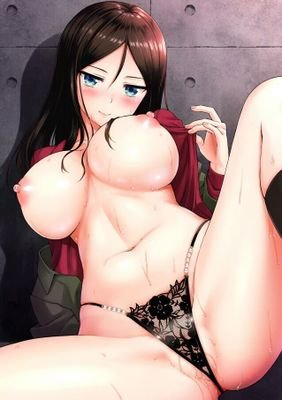 What is Hentai porn? It's animated porn in the signature Japanese style known as anime. You know, like Pokémon. Sometimes it's called erotic manga or anime porn. However, there is a slight difference between hentai, manga and anime. Anime is animation. Manga refers to comic books/drawings. When either of the two are pornographic, you get hentai. Not knowing these differences might get you snubbed at Comic-Con but when it comes to wanking, these terms are interchangeable.
Cartoon pornography might seem silly to some but hentai porn has a serious following. Hentai is the second most searched genre on Porn Hub (lesbian is the first if you're wondering). That's a lot of searches and a lot of jizz! But what is it about hentai porn that has guys blowing their loads like crazy? I know why I love hentai but I decided to ask a few people (with cocks) that I know what it is that they like about hentai and it turns out we all like it for mainly the same reason- there's no limit to your fantasy with hentai.
Unfortunately, because of this pesky little thing called reality, it's just not possible for people to live out all the sexual fantasies they may have. But with hentai, everything from cum inflation (when a woman takes a load so big it actually inflates her stomach) to alien sex becomes real. If you're thinking there is no way a cartoon can offer the level of detail you need to shoot your load, think again! 3D hentai is so realistic, you'll be wiping the cum off by the time you realise you weren't wanking to a real piece of arse!
Into Hentai? Then you'll love this! ITADAKI! SEIEKI, a short UNCENSORED video special – guaranteed to blow your load.
Hentai is definitely hot but it could never take the place of connecting with a real woman and for that, I've got you covered! Why not try text sex with real women! You could even chat about your new found love of hentai porn, you could send her some naughty pictures, she'll love that!