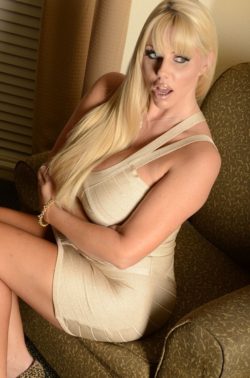 Hot, curvaceous, horny MILF, adult actress and model, Karen Fisher reveals how she had her first orgasm and how she feels when guys get hard for her…
If you were the opposite sex for one day, what would you look like and what would you do?
I'm not sure what I would look like, although I would prefer if I were tall. I've always wondered what it would be like to have a penis, so if I had one for a day I'd definitely want to try it out. I'd have to find myself a lady friend to play with for the day.
What's your current desktop picture?
My current desktop picture is a picture of the Downtown waterfront area of the city I grew up in Portland, Oregon. It's a beautiful city and it really holds a special place in my heart. Whenever I look at that photo it makes me smile.
Who introduced you to the 'adult business'?
I started out as an exotic dancer. I saw an AD in the newspaper when I was 18 and answered it. A lady named Corina Curves was the one who helped me make the jump from dancer to model. She sent my photos into SCORE Magazine and introduced me to my first Webmaster. SCORE was the first company I worked for. After that I was hooked! I started my site www.sexykarenxxx.com soon after.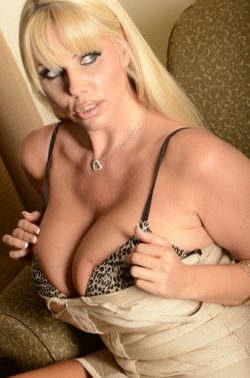 Did you have your first orgasm on your own, with a girlfriend, with a boyfriend?
Growing up, I had a giant Raggedy Ann doll. I used to dry hump her once I got to "that age". My first orgasm came from dry humping that doll. I actually still have her. I don't hump her anymore though. LOL. I prefer my Hitachi "magic wand". I guess that's my boyfriend substitute at the moment.
Does it make you horny to know you give a guy a hard on?
Definitely! It's hot to know that I'm turning someone else on. I love it!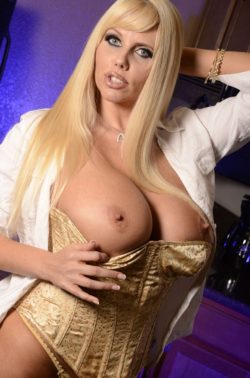 What's the furthest place you've ever visited?
I've traveled quite a bit, but the farthest I've been is probably a tie between Australia and the British Virgin Islands. They are both amazing destinations! 
The last furry thing I touched was:
I have two pet bunnies, and I just petted them this morning while giving them breakfast.
You just got a free plane ticket to anywhere. You have to depart right now. Where are you gonna go?
Oh man! I would have to say the island of Anegada in the British Virgin Islands. It's so beautiful and isolated with white sand beaches and the most perfect turquoise water. The sun is always warm and the lobster is always fresh. My version of heaven! My fantasy is to move there. 
Who is the person you trust most?
My mother. I trust her with anything. She's the best!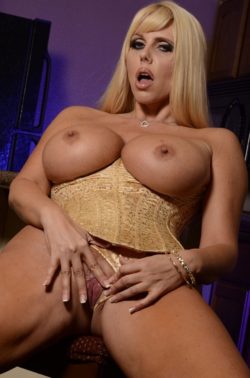 Thong or Frenchies?
Neither! I honestly hate wearing undies. I find them totally uncomfortable, so I rarely wear any. On the occasion I do have to wear panties, I prefer a thong. They annoy me the least.
Follow @SexyKarenFisher on Twitter!