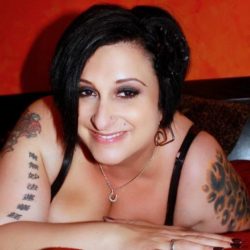 (Los Angeles, CA) In March, Cosmopolitan Magazine contacted Owner and Publicist of The Rub PR, Erika Icon, about interviewing her for their weekly series "Sex Work" that profiles women who have careers in sex-related industries from porn stars to sex researchers and everyone in between. Writer Cheryl Wischhover had never interviewed a female publicist in the adult arena, and was glad to have found a woman like Icon in an industry that's still a man's world.
Yesterday, the interview went live. Entitled "What It's Really Like to Be a PR for Porn Stars", the in-depth article covers topics including Icon's career before adult, how a publicist is different from an agent, why she rarely watches porn now that she's in the biz, and what it's like to date while working in the industry.
"I rarely do interviews, because it's all about the clients, and this is the type of mainstream coverage we're consistently getting for our clients," says Erika Icon. "But, of course, I couldn't say no to Cosmo. I'm really happy with how the piece turned out. People get to know the real me, but moreover, I hope that this article will earn women who work in this industry more respect in the real world."
Read the article in it's entirety here.