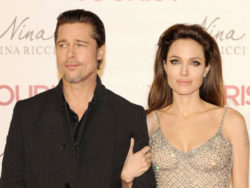 Has Brad Pitt been dipping his wick in someone else's candle? Apparently so…
Actress Angelina Jolie has filed for divorce from Brad Pitt after learning he was cheating on her with his 40 year old sexy co-star, a source close to the pair has revealed.
"She hired a private eye because she felt that he was fooling around with her on the set, and it turns out, he was. And that was the final straw,'' the source said referring to Angelina's bid to uncover the truth.
French babe Marion Cotillard starred in 'Allied' with Brad Pitt and judging by his previous history it wouldn't be out of this world to image hes hooked up with a co-star once again.
Cotillard and her partner however, strongly deny the claims and have recently announced they are expecting their second child together.
Other sources say the split is down to not one affair but multiple sessions of single life partying Brad has been getting up to with many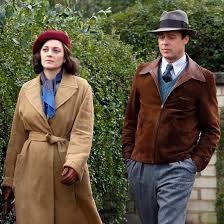 women. After all, what woman alive would say no!? This is all part of a midlife crisis which has seen him send insane amounts of money on booze, cars and clubs of the gentlemen's variety… Naughty boy!
Whether Brad has been playing hide the sausage or not, we will probably never know the truth behind the split, but Brad is clearly an idiot as according to the Sunday Sport Angie loves a good threesome and some lesbian action, you missed a trick there stud!