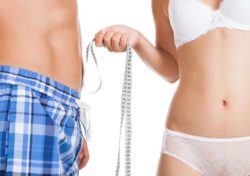 A scientific study has finally given us an answer. The average penis size is: 13.12 centimetres (5.16 inches) in length when erect, and 11.66cm (4.6 inches) in girth, according to a study of more than 15,000 cocks around the world.
In a flaccid state, it found, the average penis size is 9.16cm (3.6 inches) in length and has a girth of 9.31cm (3.7 inches).
Men are too insecure about penis size to ever stop worrying about it. The numbers should help "reassure the large majority of men that the size of their penis is in the normal range", said British researchers who had assembled data from studies where participants had their member measured by a professional.
The team then used the collated numbers to devise a graph that doctors can use in counselling men with "small penis anxiety".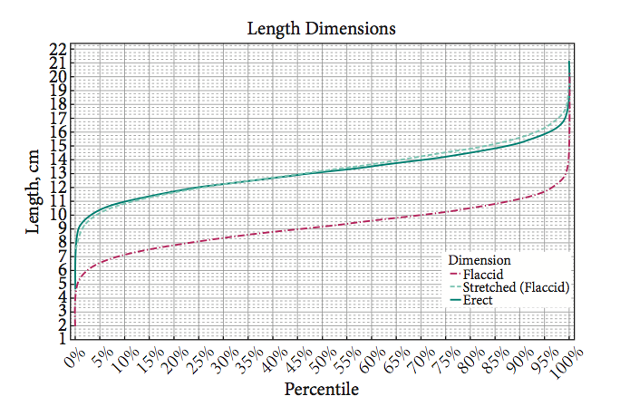 In reality, only 2.28% of the male population have an abnormally small penis – and the same percentage an unusually large one.
The study was carried out on men aged 17 to 91 who had their members measured in 20 previously published studies conducted in Europe, Asia, Africa and the United States.
No evidence was found penis size differences linked to race. Suprisingly nor did the researchers find any convincing link between a man's foot size and the length of his manhood.
The team said their work, published in the BJU International journal of urology, was the first to combine all existing data on penis length and girth into a definitive graph.
Good work guys, fascinating stuff!