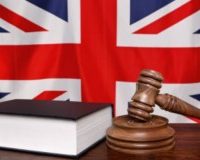 LONDON — Foreign porn sites would be subjected to a license and to provide a robust age-verification system in order to process transactions in the U.K., according to a bill introduced in May that is wending its way through Parliament.
On Friday, legislators in the House of Lords debated Baroness Howe's wide-ranging Online Safety Bill 2015 at a second reading.
The piece of legislation, HL Bill 008, also provides for additional age-verification provisions for U.K. ISPs and mobile service providers offering adult content, some that detractors call redundant.
For foreign porn sites offering sexually explicit content, the bill would grant an appropriate authority much like what Britain has done with gambling to license adult sites.
Under the bill, foreign porn sites — adult paysites and tube sites — whether based within the country or on foreign soil, must pay license fees (one year at a time or less) and commit to statutory regulations relative to age verification. The proposed cost of a license fee has not yet been determined.
Those foreign porn sites that do not commit and pay for such licenses and implement stringent age-verification rules that are already used for adult VOD content would be shut out and blocked by British ISPs under the proposed statutory rules, which would be administered by U.K. communications czar Ofcom.
The bill's language reads: "A bill to make provision about the promotion of online safety; to require ISPs and mobile phone operators to provide an Internet service that excludes adult content; to require electronic device manufacturers to provide a means of filtering Internet content; to make provision for parents to be educated about online safety and for the regulation of harmful material through on-demand program services."
Howe on Friday said that the bill on the domestic level would strengthen and already build upon regs already administered by parental filtering and video-on-demand regulator ATVOD, and focus on those site operators "untouched by legislation" — companies that market their sexually explicit products, including content streamed on adult tube sites, to users in England and Wales, Scotland and Northern Ireland.
"Regulating beyond the U.K. represents challenges, but they are not insurmountable," Howe said. "The vast majority of porn is [streamed] outside of the U.K. The central challenge is the foreign sites."
Read the full article here.