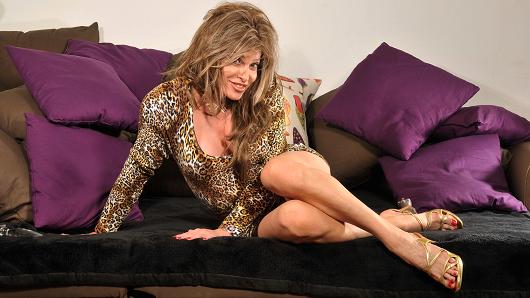 While many Americans might say Caitlyn Jenner's much-watched interview with Diane Sawyer was their introduction to the transgender community, the adult entertainment industry says transgender porn has been a big seller for years—and it's getting bigger.
Transgender porn has been steadily climbing in popularity for years and, with Jenner's emergence and the favorable publicity surrounding her decision, it has grown into a full-fledged phenomenon.
"Porn is part and parcel of society, and our culture is getting more aware and understanding,"
says Chauntelle Tibbals, an independent sociologist (and former visiting scholar at the University of Southern California) who studies the adult entertainment industry. "Even though transsexual porn has existed forever, as the world and our culture is becoming more accepting, it looks at and interacts with this content in a way that is more savvy and forthcoming. In that way, the content has to step up its game."
If nothing else, transgender porn is becoming a hot seller. GameLink, an online porn provider, says its sales of transgender porn have increased 14 percent in the past year, and now make up 10 percent of its overall revenue.
Read the full article here.