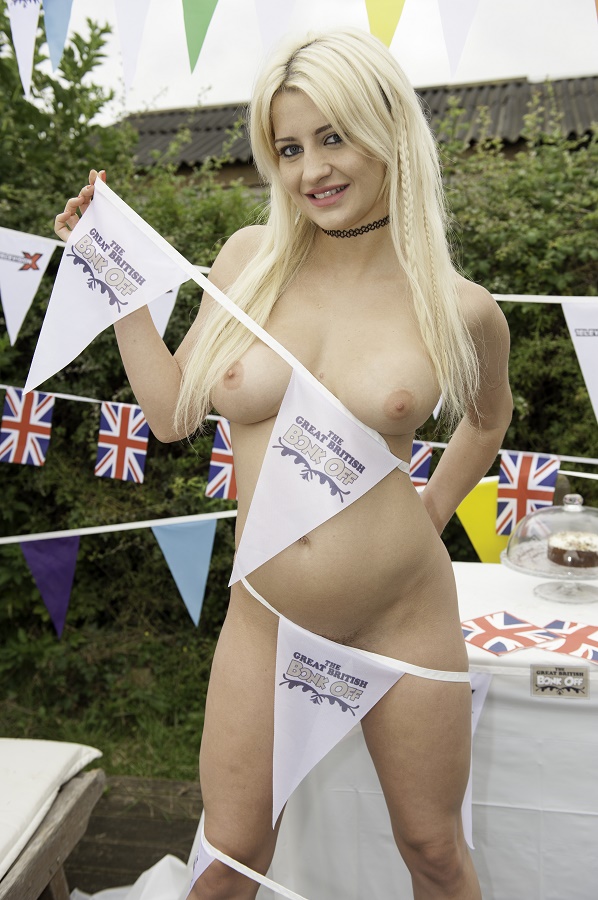 Television X are proud to release the trailer for this year's summer spoof… The Great British Bonk Off!
This summer Television X combines two essential ingredients, banging and baking, and the steamy result is The Great British Bonk Off.
Join hosts Mary Cherry (Rebecca More) and Paul Hardywood (Ben Dover) as they judge the contestants culinary capabilities; be it piping cream, glazing buns or making Mary's lady fingers moist.
Previous Television X titles such as Gobblecocks, Friends With Benefits Street and The Iron Lady Garden have all included the talents of Rebecca More, so it was only natural to have her back for this year's summer spoof.
"I love playing characters based on people you would never expect to see in an adult film! Mary Cherry may be a bit old, but everyone's entitled to a bit of spotted dick." – laughs Rebecca.
Each week the contestants go head to head in different tasks, and they do just about anything to score points with the judges. Cock sure contestant Mark failed to win over Mary with his cupcakes but seduced her with his savoury dough balls.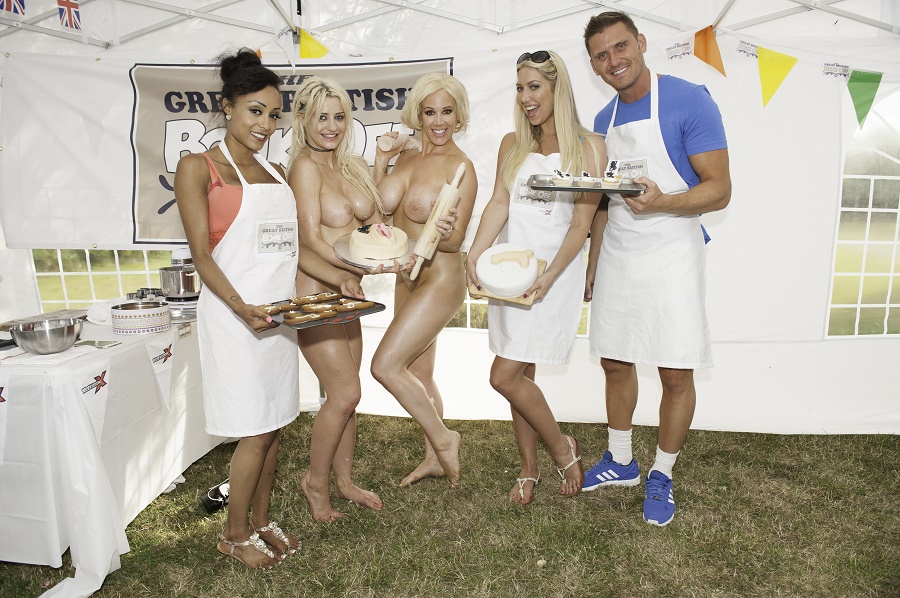 Wannabe winner Sienna wowed Paul Hardywood with her fanny cake, while Lexi used her hands to perfect her cock shaped sponge.
Contestant Alysa gave her gingerbread men a stiffy then got stuck into Lexi's hot muffin.
"Give me a nice bit of crumpet any day of the week, as long as it doesn't have a soggy bottom I'm happy" – smirks Ben Dover
The Great British Bonk Off premieres in September on Television X – Sky 903, Virgin 970, Freeview 171 and online at www.televisionx.com.
Check out the safe for work teaser trailer: