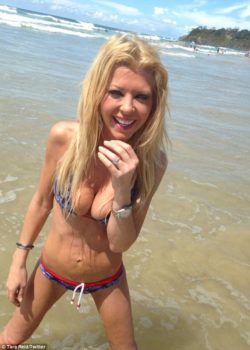 Sexy Sharknado star, Tara Reid has been creating quite a buzzz over the past few months by posting scantily clad pics of herself on Instagram. Now online porn site, Gamelink.com, has reportedly offered the 39-year-old to allow its cameras to film her performing sexual acts — and broadcast the resulting tape to the world, for a nice round fee of $1million.
Tara's 145,000 Instagram followers were treated to a cheeky New Year's Eve nude picture, in which Reid posed lying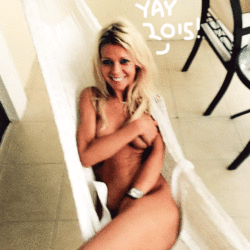 in a hammock wearing nothing but a smile, albeit modestly covering herself with her strategically placed hands.
After seeing the racey pic and the wide media coverage it received, porn bosses were inspired to see if Reid was
willing to go one step further and actually get naughty on camera, as a way to, the company said, "showcase her beauty and talent."
The 'American Pie' Actress has come under fire of late for her drastic weight loss, but that hasn't deterred the eyes of the adult industry it seems.