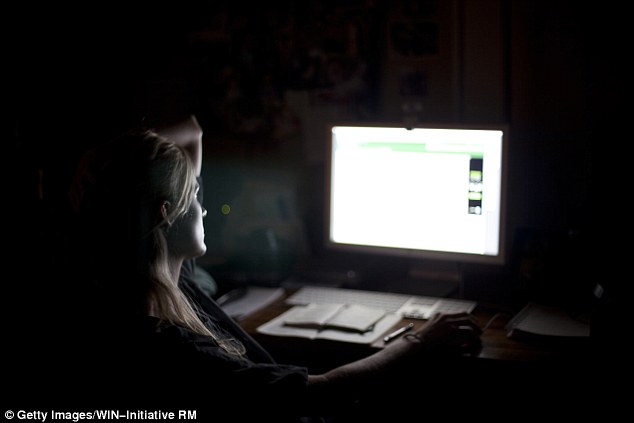 More young women than ever are watching pornography, a survey has revealed.
Almost one in four users logging onto the world's biggest porn site are women, with the under-35s said to be the biggest users.
They account for 24 per cent of the people watching films on the Pornhub site, which boasts 78 billion views of its videos.
One of the factors behind the rise is said to be the explosion in popularity of smartphones, with young women preferring to use their mobile devices to access the material.
The study, which comes from the website's traffic and analytics data, found that 60 per cent of users watch pornography on their phone with just seven per cent on a tablet and 33 per cent on a computer.
It has also been fuelled by the popularity of the 50 Shades of Grey trilogy by E.L. James, which was dubbed 'mummy porn'.
The saga has sold more than 125 million copies worldwide and was turned into a film starring Jamie Dorman and Dakota Johnson.
According to data, Monday is by far the most popular day when women view the adult movies while Saturday is the least popular.
Overall, men and women aged under 35 account for 60 per cent of traffic to the site.
They usually start viewing after 11pm and watch for just under 10 minutes.
Those in the older age bracket, 35 and upwards, prefer to start their viewing an hour earlier but stay logged on for an average of 11 minutes.
Read the full article here.