When you think of a typical porn star what do you see? Bleach blonde hair? Enhanced features? A deep tan? The sterotypical 'barbie' girls we all know and love, but have they had their day in the spotlight? It seems the adult industry is making way for a new era of plus sized porn with bootilicous performers and consumers.
In the past year, Wicked Pictures produced a sex education video for plus-size people, Jessica Drake's Guide to Wicked Sex:Plus Size, which went on to become one of the fastest-selling titles in the line. Another studio, New Sensations, saw great success with its plus-size feature films.
"Back up 20 or 30 years ago and the mindset or the cultural perception was that porn is all pretty blonde people," says Dr. Chauntelle Tibbals, a sociologist who studies the adult entertainment industry. "Now, with body positivity getting into our cultural lexicon, a lot of different women are coming to the industry and saying, 'I'm here to be a performer and I look like this.'"
Plus-size porn is by no means new in the industry. It has been a fetish/niche genre for many years. But in around 2007, the BBW genre began to move away from fetish and more toward the mainstream world of porn. As Kelly Shibari, a recognisable Plus Size Performer, mentions in the film above, there is still an inequality for the performers with plus-size stars earning far less than mainstream porn stars.
Several sex toy manufacturers and lingerie providers have also turned theie attention to plus sized women, seizing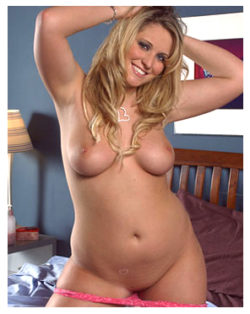 what they see as a potential gap in the market. And more power to them I say! Big girls are beautiful and why shouldn't they have just as much choice of kinky toys and sexy outfits as the rest of us?
It's believed that the rise in plus-size porn popularity comes as people themselves get bigger. This is especially true in America where, in 2013, a reported 154.7 million Americans, age 20 or older, were overweight (according to the American Heart Association). As more of those people watch porn, they want to see real performers, similar to themselves, rather than what is perceived to be the ideal.
Regardless of whether plus-size porn films continue to grow in popularity, Sportsheets' Stewart says there's a big future for the category in other areas of the industry.
"I think the consumer will stay, and they're going to be looking for quality," she says. "We see this as an area worth investing in and its a consumer that's going to have brand loyalty. … They're looking for something that speaks to them in a positive way."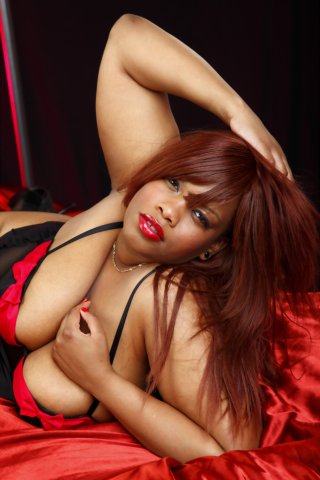 Image: BBW of the Year, UK Model/Performer Busty Cookie