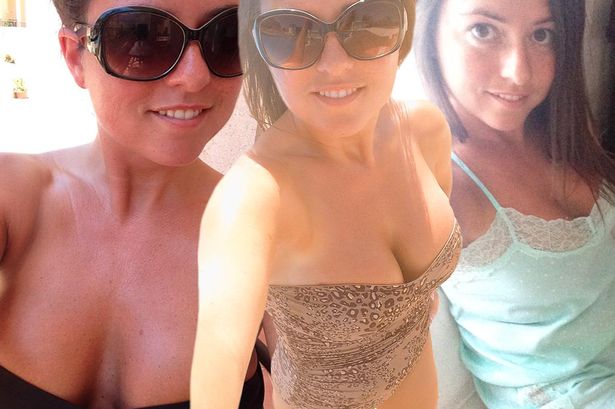 Karen Danczuk has revealed she she's been offered porn roles, and that it's "possible" that she could reunite with estranged MP husband Simon.
In a flesh-baring photo shoot, the self-styled selfie queen touched on her broken marriage, the claims of an affair with her personal fitness trainer as she proudly wears an array of swimwear with saucy cut-out panels.
Karen, who has been linked to Celebrity Big Brother, insists that she doesn't want to be a "celebrity" but probably couldn't refuse to pose for Playboy and admits to having had been offered porn roles.
She added:
"I have been offered porn, but wouldn't do that. I haven't been offered Playboy, but if I was I'd have to think hard about it. What woman could refuse Playboy?

"I've also had a lot of offers to do TV and radio, even my own chat show. But I've no interest in becoming a celebrity. I'm very much a Rochdale girl."
In the interview, Karen, 32, denied having had sex with personal trainer Ben Bate amid the allegations that he had spent the night at her marital home.
She told Now magazine: "I absolutely don't want to have sex with Ben. Just because I'm a glamorous woman people feel they can say anything they want about me, but I'm not ashamed of who I am or what I've done.
"Ben's going through a separation , as am I – it doesn't mean anything's going on, but it does mean we can relate to each other.
"He did come round to mine and we were talking into the early hours. Nothing happened between us."
Despite the affair allegations, Karen boasts about the regime Bate had put her through, claiming he had "pushed me further than I ever thought possible" transforming her from a size 16 to a size 10.