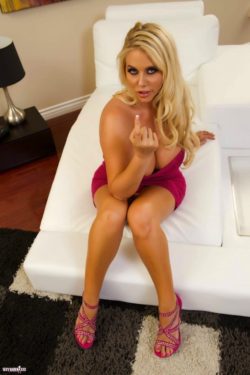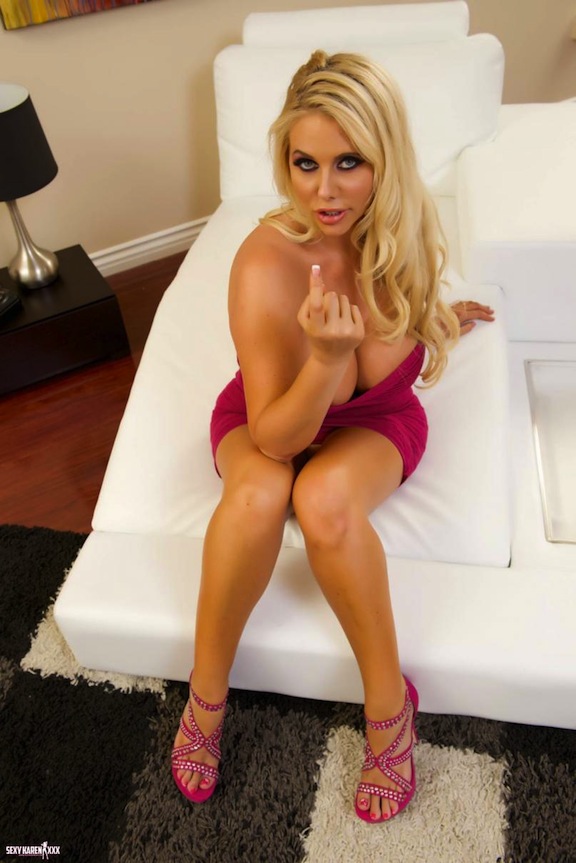 (Hollywood, CA) If you've ever wanted Ultimate MILF Karen Fisher's panties, now is your chance. She has a new membership on her official site http://sexykarenxxx.com/ and it's called Panty of the Month Club. You get a membership to her official site, plus a pair of Karen's used panties every month that you're a member of the club. At $44.99 a month, it's a steal. Karen's site is part of the Solo Slut Network, and members also get access to the entire network.
"If this new membership plan takes off, I'm going to have to change my panties several times a day," says Karen Fisher. "Fans are always asking how they can buy my panties and now they can. I'm excited to offer this new membership. It's definitely an original and not offered by any other adult star as part of a membership."
Karen also has a new scene on the Mean Bitches website. "Karen Fisher 5" was posted this week, along with almost 100 photos. In the scene, she turns her wimp boyfriend into a buttlicking bitch. Watch the trailer at http://meanbitches.com/tour/trailers/Karen-Fisher-5.html#update.