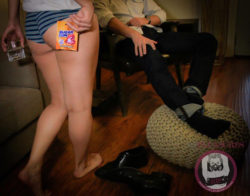 HiPleasures, an adult sexual wellness and health company that creates high quality, all natural products geared towards men, women and couples looking to make their sex lives more enjoyable and venture out within their sexual boundaries has relaunched their official site, https://hipleasures.com/.
In addition to having a sexy new look and feel, the site is easier to navigate and now features a press section, the ability to subscribe to their newsletters, research and development information, and new products, including 5 packs and a 30-day supply of Sugar Cum, along with a special gift box for Valentine's Day.
"We redesigned the site to enhance to consumer experience," CEO Brittani Feinberg. "Many of our sales come from the site directly, especially after all the amazing press we received. We're not only focusing on consumers, but also retail stores and dispensaries around the country and the world. 2015 is going to bring about amazing growth and Sugar Cum will be in more people's hands and mouths."
Their first product is a secretion sweetener called Sugar Cum, aimed at making you and your partner taste sweeter and bringing your sexual satisfaction to new heights, a level of high pleasure, just like the name of the company suggests. Sugar Cum has already been profiled on Jezebel, Vice, Cosmo UK, Miami New Times, Playboy, Gizmodo UK, Short & Sweet NYC, Fiesta, Ravers DVD, AVN and XBIZ. HiPleasures received multiple AVN and XBIZ Awards nominations in 2015.