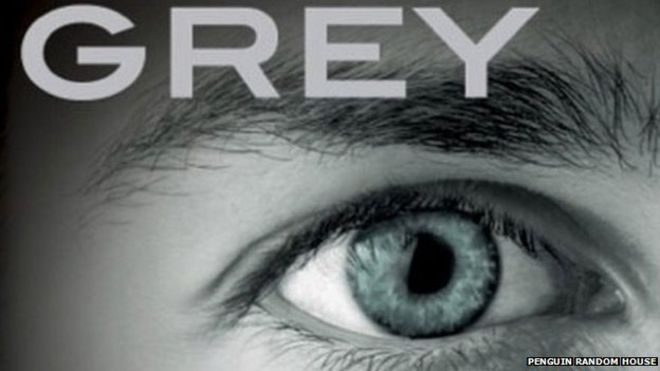 A copy of EL James's latest Fifty Shades novel has been stolen ahead of its publication.
Kent Police has launched an investigation after Random House discovered a copy of Grey had gone missing on Monday.
It is feared thieves may leak the novel, or sell extracts to the media.
The book, which re-tells the first instalment of the hit trilogy from billionaire Christian Grey's point of view, is due to be released next week.
Random House and solicitors for the publisher would not give any other information about the missing book.
"We have no comment to make due to an ongoing police investigation," a spokesman said.
A spokesman for Kent Police said: "Officers are making inquiries after receiving a report that a book had been stolen on 8 June."
The Fifty Shades of Grey trilogy has sold more than 125 million copies worldwide since the first book's release in 2011.
Read the article in full here.