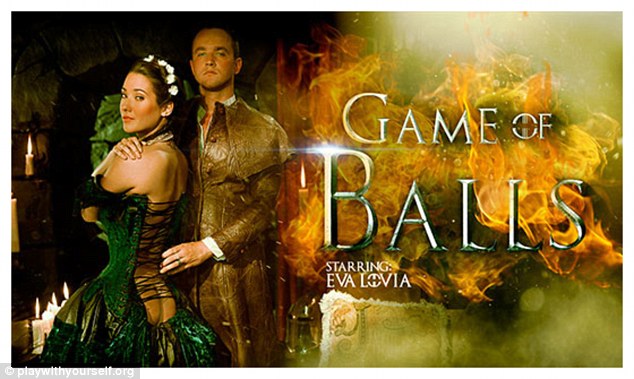 A porn film urging men to check their balls for testicular cancer is hoping to deliver the message while they're guaranteed to be paying attention.
An unexpected scene in the middle of Game of Balls– a parody of Game of Thrones – sees leading actress Eva Lovia discussing the potentially fatal disease, even using her male co-star to show how men can check their own testicles for irregularities.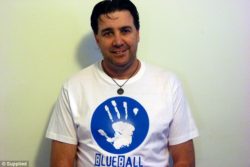 The project is a collaboration between Victoria based testicular cancer awareness group Blue Ball Foundation and adult film studio Digital Playground, to coincide with world testicular cancer month.
Jamie Morgan, the founder of Blue Ball foundation, says that adult entertainment was an ideal vessel for the message.
'Testicular cancer has some of the highest mortality rates for 16-21 year old males. This is largely because they don't seek help. We figured adult entertainment was a smart and cheeky way to target this demographic. What's more, it's a convenient time to check, since their hands are already in the vicinity.'
The film was released to several popular porn sites on April 12 to coincide with both world testicular cancer month and the launch of season five of the television series Game of Thrones.