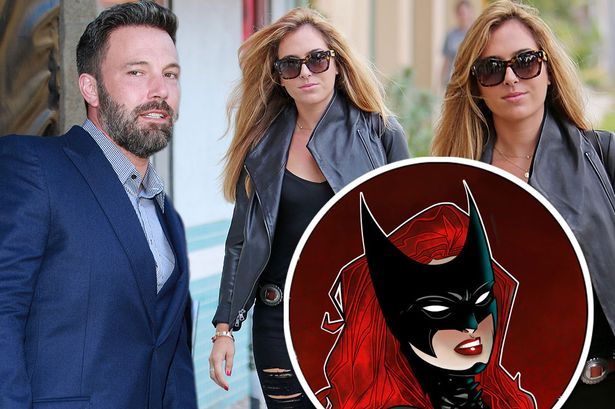 Ben Affleck's former nanny Christine Ouzounian has reportedly been offered '$1million to play Batwoman in PORN parody'.
The Batman v Superman: Dawn of Justice star was forced to deny rumours he had a fling with the brunette babe after announcing his split from wife Jennifer Garner recently.
But the pair have been spotted together since and she has now allegedly been offered a substantial fee to play Batwoman in a new porn film parody. Good Lord.
TMZ is reporting that the project has been mooted by porn parody producer and director Axel Braun as a sequel to his Batman v Superman XXX: An Axel Braun Parody.
The role for Christine is reported to include three sex scenes over a two-week filming schedule.
Not a bad pay packet if she decides to go for it.
But the 'acting' role isn't completely out of the blue for the 28-year-old beauty, as she's been reported by Page Six as being in the market for an agent and is apparently hoping to capitalise on her newfound notoriety by pursuing a career in Hollywood.
Last week they carried quotes from a source close to the Santa Monica, California native, saying: "The word in LA is that Christine is looking for an agent and wants a TV deal, on something like The Bachelorette or Dancing With the Stars.
"She knows she most likely can't go back to nannying – who in LA would hire her now to take care of their kids? So she's going to use the spotlight to build a showbiz career."
Read the full article here.