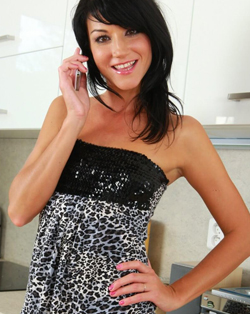 Start Earning Money Today
Are you looking for a sexy, fun…easy way to make money? We are looking for experienced, uninhibited phone sex operators with the gift of explicit filthy gab! Does this sound like you? Why not put your unique talent to use with us and join the Luv2Chat team! We are here to help you succeed every step of the way! Start earning cash now as a PSO with UK's busiest live chat provider.
Work From Home
Imagine getting paid without having to leave your house! Earning cash as a PSO has never been easier or this much fun! Ditch your commute, forget about going into the office and start working from home. This job does not require you to get out of your pajamas! How amazing is that? Discover the joy of making money while being comfy!
Top Rates of Pay
We value our savvy operators here at Luv2Chat! Start earning top rates of pay now. Become one of our phone entertainers and make more money per call!
Friendly & Supportive Team
We are here to help our operators! We provide 24/7 support, call monitoring and moderation! We are invested and dedicated in helping you succeed as part of the Luv2chat team! Come discover why we are the best adult phone provider to work for!
Work hours that suit you
Full time and part time positions are available now! Here at Luv2Chat you are in charge of your own schedule! Work when you want, for as long as you need. Finally, you can be your own boss!
Regular Payments Guaranteed
You will never have to worry about being paid as a Luv2Chat operator. Regular payments are guaranteed! Work for us and rest easy knowing you will be paid on time…every time!
Busy Service
Luv2Chat is the UK's fastest growing live chat provider! Our operators are always busy answering calls. Join our thriving company today! Your phone will ring off the hook with our busy service!
No Set-up Fees
Becoming a Luv2chat PSO is easy! There are no hidden set-up fees. We can have you up and running as one of our operators in no time! What are you waiting for?
100% Confidential
We value your privacy here at Luv2Chat. Be assured we will keep your personal information 100% confidential. No one will know you are having fun talking on the phone as one of our operators unless you tell them!
Apply Now
We are seeking experienced, sexually confident, open-minded female phone entertainers who are comfortable being verbally expressive about hardcore sex! If that sounds like you, don't waste another minute! Apply now to become a Luv2Chat operator! Put your charming personality and dirty imagination to good use. Start earning money today!
CLICK HERE to APPLY ONLINE NOW!