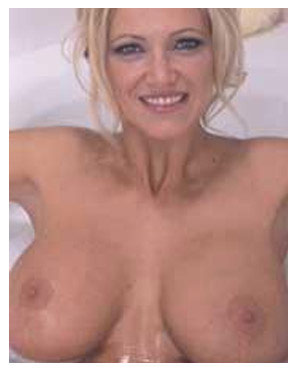 Husband watches his MILF wife get fucked by a stranger…
My husband may not be able to satisfy me in bed, but he does like to give my hot pussy the occasional treat. One afternoon he filled our massive bath with bubbles and told me to go for a nice, relaxing soak.
When I emerged, a good while later, I strolled into the bedroom in nothing but a flimsy white towel. He was sat in the armchair in the corner of the room, naked. And sat on our bed was a tall, dark haired man….also naked!
'I want to watch him fuck you' my husband said. I couldn't believe my luck, but I wasn't about to refuse, either of them! 'Show him those magnificent tits' he instructed and I dropped the towel.
I stood before both of them naked, hot and wet staring at two rock hard cocks, waiting for my next instruction. 'Suck me' said the stranger. I looked to my husband and he nodded.
Gladly I strutted over to the stranger, fell to my knees and mmmmmm wrapped my mouth around his fat, throbbing cock.
Ohhhhh It was such a thrill, knowing hubby was watching my bare arse and pussy from behind, watching me suck another mans cock.
The stranger's fingers fisted in my hair as he fucked my face 'Oh fuck' he said 'so good, so hot, so wet' I mmmmmmm'd as I sucked him to the back of my throat again and again.
He released his grip on my hair and began playing with my tits, rolling my hard nipples in his fingers, and mmmmmm driving me insane. I loved my tits played with, pinched, squeezed, fucked.
I couldn't wait any longer. I took one last suck of his cock and jumped up, sitting on the edge of the bed and pulling him to his feet, hubby's eyes still locked to us. 'Fuck my tits' I ordered, lifting the heavy weight of them with both hands.
He stood between my wide spread thighs, resting his cock between my tits. They were still warm and slick from my oily bath and he slid against my soft skin as I pushed them together, surrounding his cock with them. Mmmmmm he fucked them, slowly, steadily.
'I need to cum' he groaned his cock sliding against my full, firm, oily tits 'oh god I need to cum, she's so fucking sexy' he was clearly talking to my husband, who replied simply 'Fuck her.'
Ohhhhh yeah, I was turned onto my stomach, bent over the bed, arse in the air, two fingers buried in my pussy, fucking me over and over again. Ahhhhhh fuck yes that felt good. He was going to make me cum all over his hand if he didn't stop soon. I thrust back against his hand, taking more.
I could hear my husbands breathing, the sound of his hand beating against his cock. Ohhhhh he was loving it. Loving watching my pussy get ruined by another man, which was making me hotter, wetter.
'Fuck her arse' he told the stranger 'she loves it.'
Oh fuck yes, that was just what I needed, my arse filled and stretched with cock! I felt oil being poured between my arse cheeks, fingers sweeping from my pussy to my arse, pressing against my tight hole. Lubing me, stretching, preparing.
Ohhhh God he teased my arse with his fingers for so long, I was on the verge of exploding!
Mmmmmm finally I felt the thick throbbing head of his cock pushing against my tight, hot arse. I lowered my head, parted my legs even more and pushed back against him. Taking his hard, thick, pulsating cock inch by inch into my dark, tight hole.
When he was fully inside me he reached around, circling my clit with his oily fingers and began fucking in and out of me. Ohhhhhh ohhhh I couldn't contain it anymore, it felt too good, my clit throbbed, my pussy creamed and my arse clenched.
'Fuck her!' demanded hubby 'she's going to cum, fuck her hard, fill her arse.' oh my god, that was all it took, the stranger fucked me for all he was worth and I started to cum.
I came and came and ohhhhhh just when I thought I had no more left to give…my knees starting to buckle, he pinched my clit, rammed his cock in my arse. Right to the base and ohhhhhh he filled my arse with cum. Letting me feel every throb, I screamed as I came again.
Mmmmm Squirt after squirt of hot thick cum spilling deep inside me as I clenched hard.
I heard hubby's moans from the corner and knew he had cum too, watching another man fuck my arse. That was one of the hottest days of our marriage and has definitely given me a taste for all things filthy.